Our mission is to provide services to ensure children and adults with disabilities have equal opportunities to live, learn, work, and play.
With an individualized approach to all services, we focus on the power of unlocking every person's full potential.
Easterseals Massachusetts serves all regions of Massachusetts creating a thriving network for the Disability and Veteran communities. Our therapists and specialists are experts in their field providing the most exceptional services in a wide range of settings.
Show Me Information For
In the News
Easterseals Massachusetts holds its 2022 Empowerment Celebration, giving awards to three Massachusetts leaders and raising more than $100,000
Easterseals Massachusetts awards Massachusetts leaders of the disability community at Empowerment Celebration raising more than $100,000 for programs and services.
Read More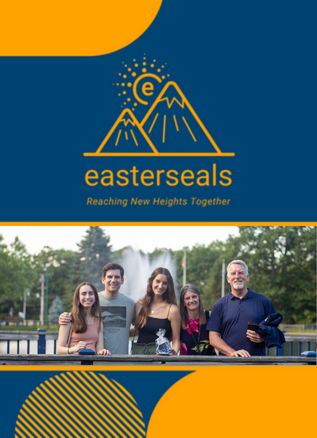 What's New At
Easterseals Massachusetts
College Navigator | Build Skills Beyond the Classroom
Make next semester a success with the support of ESMA's College Navigator Program. Our Navigators strive to understand each student's needs and provide support to reach each of their goals. Explore the possibilities today!
Recent Posts From
Easterseals