Introduction
Your generosity helps Easter Seals provide help, hope and answers to people living with autism and other disabilities and the families who love them. Easter Seals exceeds all of the Standards for Charity Accountability set by the BBB Wise Giving Alliance.
In the spotlight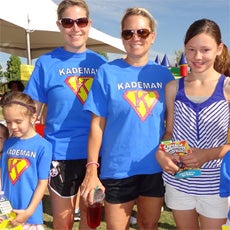 Easterseals Walk With Me is an event to raise awareness and support for families living with disabilities! Join hundreds of passionate people in your community for a day full of entertainment, fun and, of course, our signature walk! Every walk event is different -- your walk could be at a local school or at the aquarium. But every walk is a lifeline of funds that enables your local Easterseals to continue providing vital services and support to people with disabilities and their families.
When you give to Easter Seals Massachusetts, your donation helps to provide services for children and adults with disabilities that can change their lives and lead to greater independence.
In Massachusetts, more than 110,000 individuals, businesses, organizations and foundations support Easter Seals' work every year. Individuals who give $1,000 or more become members of Easter Seals' Circle of Friends, the foundation of support for Easter Seals services. Giving Back testimonial.
Honor someone special while ensuring the continuance of vital programs and services that many people in our communities need.
Many companies offer matching gift programs to encourage employees to contribute to charitable organizations -- sometimes matching 100, 200, even 300 percent of your contribution! If your employer offers a matching gift program, remember to follow your organizations matching gift process.
Planned giving involves integrating a donor's charitable gift into his or her overall financial, tax, and estate planning objectives so as to maximize benefits to both the donor and Easter Seals.