Our Mission
Easterseals South Florida's mission is to provide services that address equity and inclusion disparities for individuals with disabilities by enhancing education, advancing health, expanding employment, and elevating community.
Show Me Information For
80th ANNIVERSARY
Easterseals South Florida is proud to be serving families in South Florida for over 80 years.
See why people choose us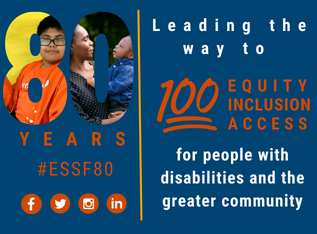 What's New At
Easterseals South Florida
Make an impact, join the movement and support our mission
YOU DID IT! You heard our call to action on Give Miami Day and supported Easterseals South Florida with an open heart. In a single day, you helped raise over $30,000 so we can grow our impact by providing quality services for every stage of life. Because of you, we get to continue our good work so that children, young adults, older adults, and seniors with disabilities and other vulnerabilities can reach their full potential and live dignified lives.

Recent Posts From
Easterseals