COLLEGE NAVIGATOR
COVID-19 Service Updates
College Navigator Services Available Remotely
We are currently providing all College Navigator Services and Employment Services remotely via video conference through Zoom.
Ready to start using Zoom, but need some help?
---
Easterseals College Navigator program identifies barriers, advocates for needs, and creates a supportive environment that will improve outcomes for students with disabilities completing their secondary education.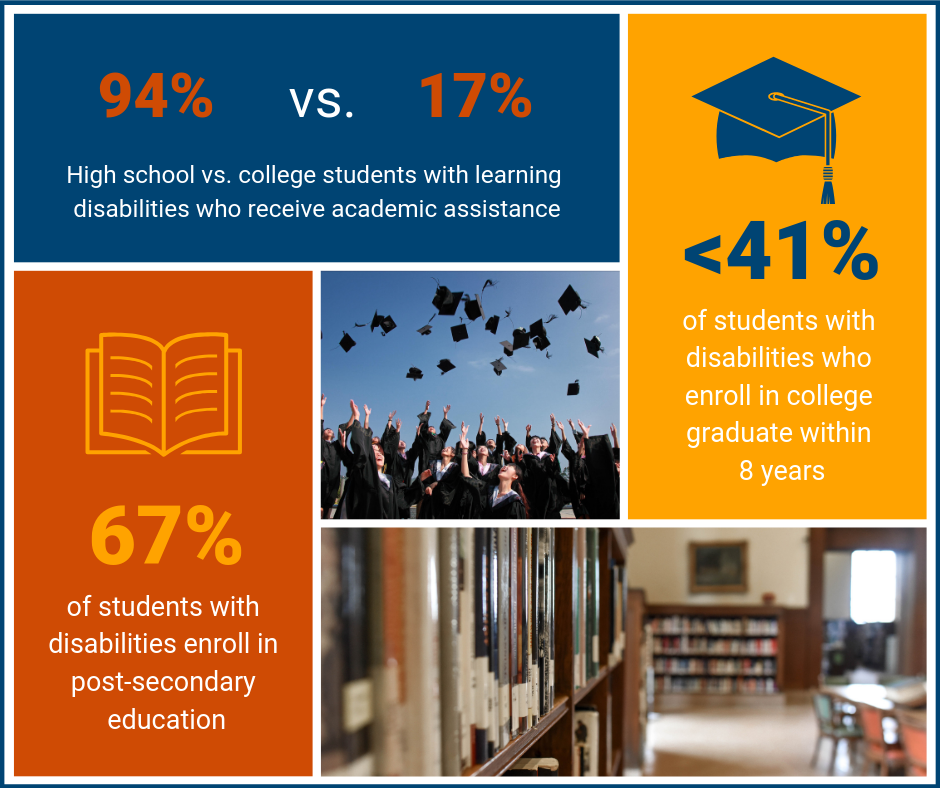 Target audience: College students with disabilities
Environment:

College campus
Why:
High school students receiving academic accommodations through an IEP or 504 plans often find themselves lost after graduation as they pursue higher education. While the expectation of college is a step in the right direction, the bridge to college life doesn't exist. Most parents of children with disabilities have heard of "the cliff"; the cliff where the student no longer has access to all of the necessary accommodations that were integral to the same academic success that made it possible to get accepted to college. So, the student and their disabilities remain the same, but the landscape of school without similar academic supports now becomes an uphill climb. A climb that is far steeper than their non-disabled peers.
While colleges offer a menu of disability supports, they are hardly individualized and often fall short of what incoming freshman with disabilities require in order to be successful in the least restrictive environment.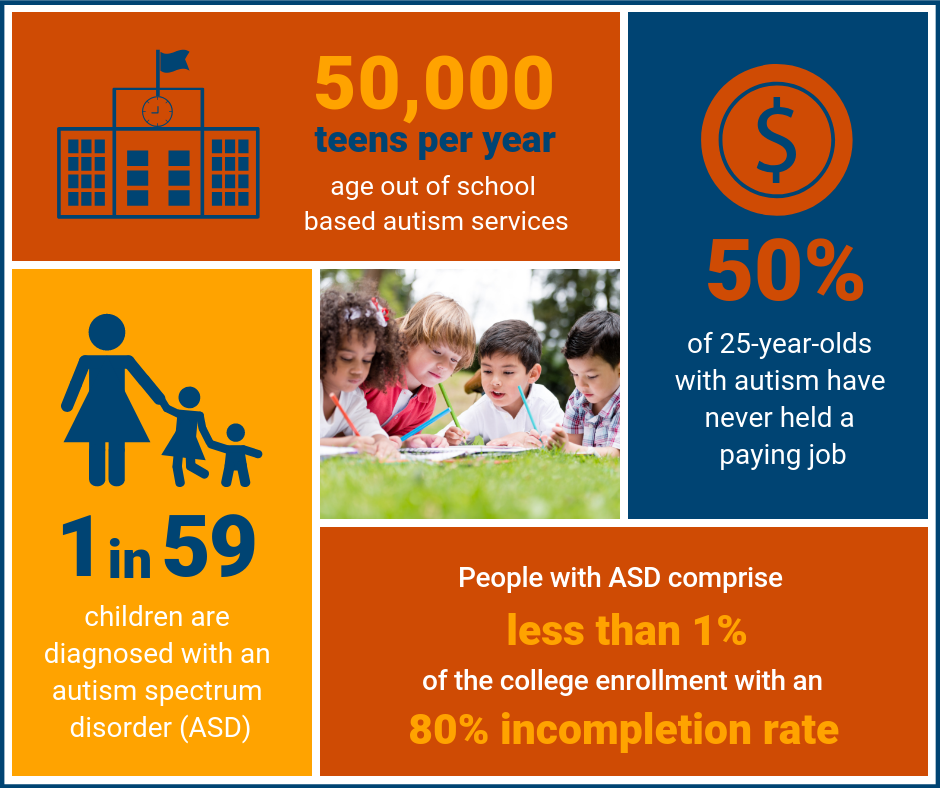 Services Offered:
Setting personal schedules (time and organizational management)
In-depth orientation & mobility (ex. Understanding curriculum, selecting classes, etiquette, etc.)
Identify and instruct in use of appropriate assistive technology
Academic redirection and focus
Collaboration with disability services to address disclosure, explanation of accommodations, streamlining processes per semester
Integrate assistive technology into daily routine
Develop an action plan for each semester of college
Goals:
Help identify potential barriers and problem solve around them with disability services
Advocate with the student on identifying their needs and being able to explain them to disability services
Create a supportive environment between the college and student to ensure success
Improve outcomes for students with disabilities completing higher education
These services will be delivered working one-on-one with students on campus. Goals will be tailored to the student's specific needs and hours will be based on those needs.


Read about how our College Navigator Program has helped students with disabilities succeed in college by identifying barriers, advocating for needs, and creating a supportive environment. Read More>>
Please contact Alexandra Ullrich, Program Manager, at aullrich@eastersealsma.org or 617-226-2854 for more information.