Easterseals Massachusetts Honors Local Veterans with 2nd Annual Veterans Count Education and Networking Breakfast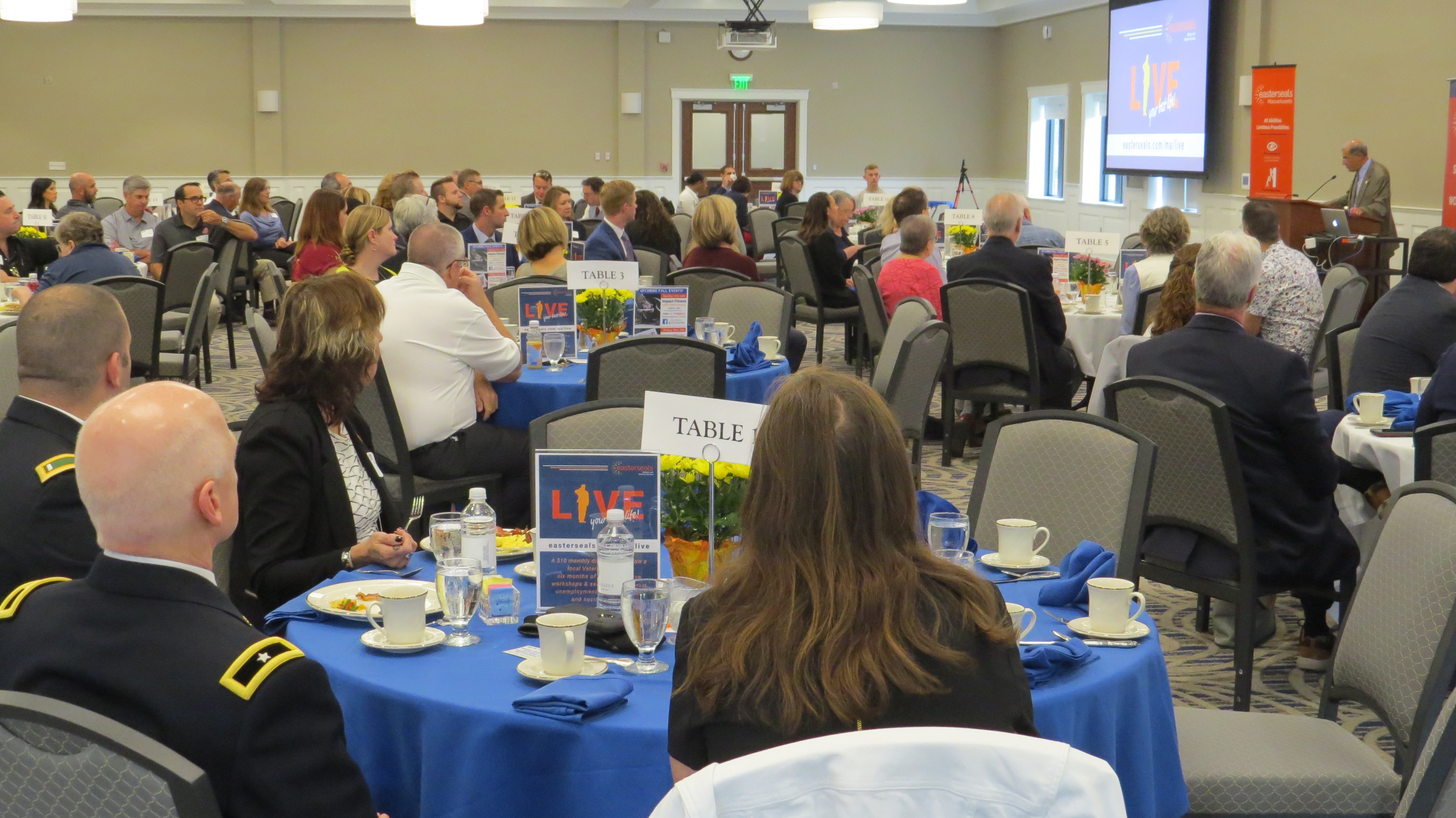 Veterans Count Breakfast attendees listening to Assumption College President Francesco Cesareo

September 11th is typically a day of quiet reflection for many Veterans across the country. However, Easterseals Massachusetts decided to honor local Veterans in a different, yet powerful way this year by raising $5,500 for a new local Veterans program. On the morning of 9/11, Easterseals Massachusetts held its 2nd annual Military and Veterans Service initiative with a community leadership breakfast hosted at Assumption College in Worcester, MA. It was a full house with 100 people on site including the likes of Senator Moore, Senator Chandler, State Representative Kim Ferguson, aides from State Representatives: James O'Day, Hannah Kane, and an aide from Senator McKenna.
The core objective of the breakfast was to educate the public on the overwhelming unmet needs afflicting local Veterans of all ages and to introduce a new program, Veterans Count Massachusetts, a fundraising arm of Easterseals Massachusetts. While many Veterans organizations exist, Easterseals Massachusetts has observed there can be challenging barriers and requirements for veterans. The Veteran's Count mission is to create better systems, more accessible resources, and support networks for Veterans returning home from service, so that no Veteran is left behind.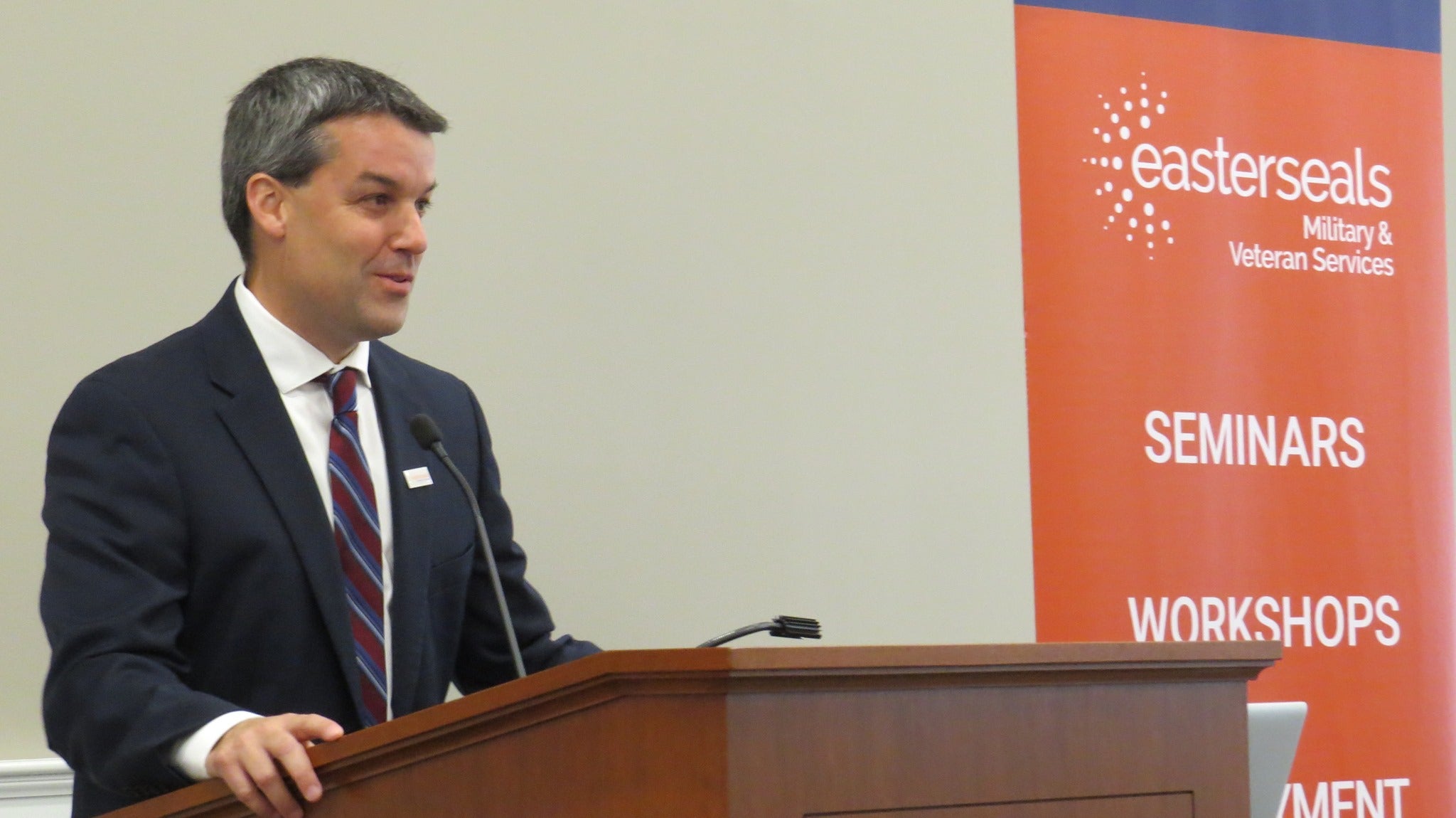 Easterseals MA President Paul Medeiros speaking to the audience
This new program is confident it can create better solutions to so many alarming Veteran trends regarding poverty, suicide, and unemployment. Did you know the poverty rate for those who served in the Post 9/11 wars is significantly higher than those who served in any other wartime period? Even more alarming, The Veteran suicide rate in Massachusetts nearly doubled from 2006-2016, from a rate of 10.7 per 100,000 to 20.2 * Even with the great variety of programs focused on ending Veteran homelessness, Massachusetts experienced the largest absolute growth in Veteran homelessness when compared to all other states from 2017-2018. Ninety-four percent more people in Massachusetts families experienced homelessness in 2018 than in 2007*. Massachusetts ranks among the top ten states with the highest rates of drug overdose deaths involving opioids. Deaths involving synthetic opioids in Massachusetts rose from 67 deaths in 2012 to 1,649 deaths in 2017*

Veterans Count program coordinator, Adam Costello, passionately emphasized on the podium "our goals and strategies are 100% driven by the needs of the Veterans, service members, and their families living and working in OUR community. Issues tend to begin soon after the transition out of military service and compound over months or years until a significant crisis occurs. In almost every case, the crisis that we see can be prevented with early intervention." Adam will be hosting "Household Budgeting for Veterans and Families" at the Easterseals MA headquarters on September 25th.

After Adam shared various local successes the Veterans Count New Hampshire affiliate has had for 10 years providing services, the Veterans Count Massachusetts team asked the audience to help emulate this impressive model with volunteerism, donations, and organizational/business collaborations.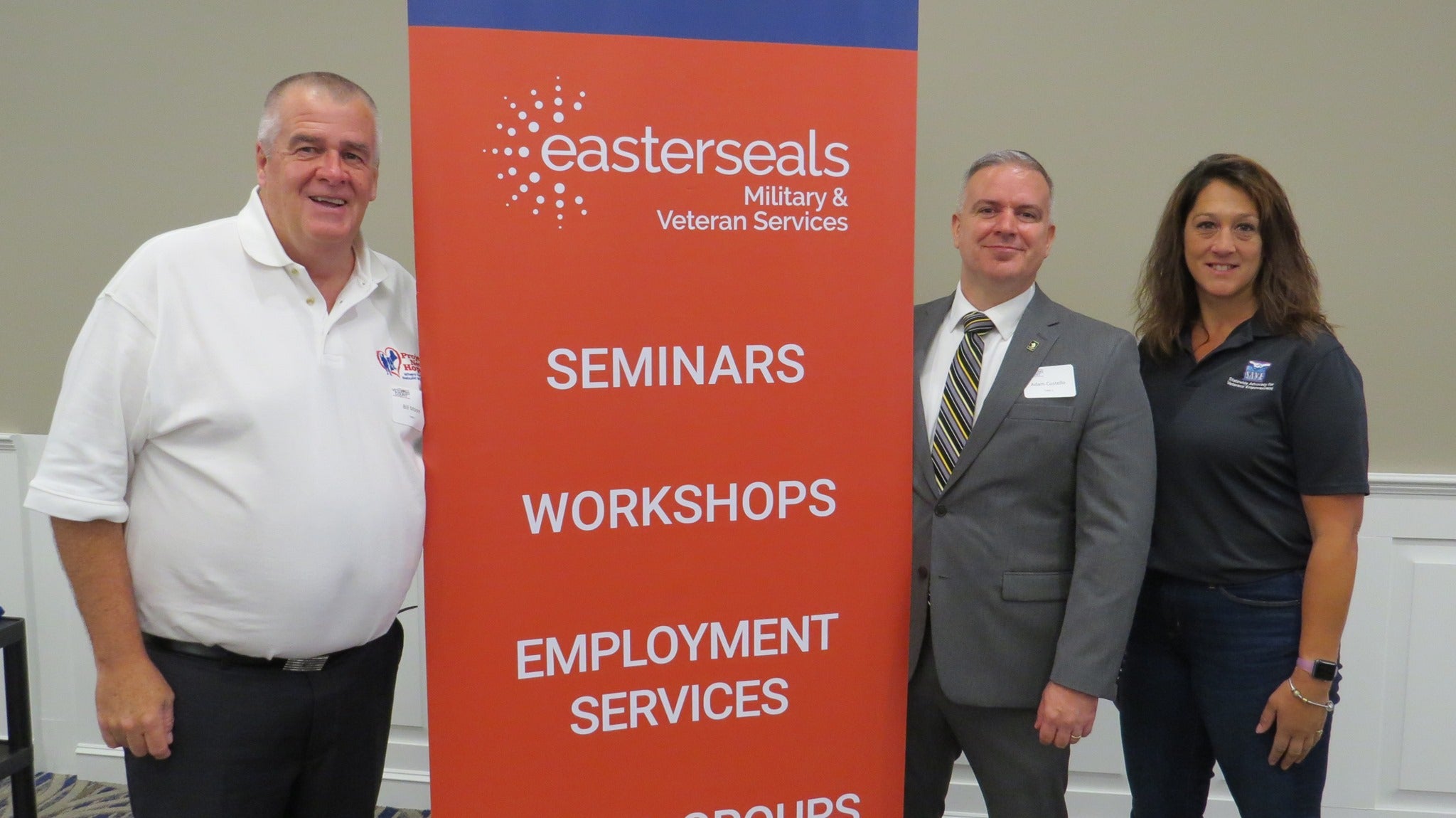 Easterseals MA Veterans Program Coordinator Adam Costello (middle) with Bill Moore of Project New Hope (left) and Carolyn Jette of the Department of Veterans' Services (right)

The Veterans Count Massachusetts team was extremely pleased with the turnout of the event and leadership displayed not only by so many statewide dignitaries, but also by the general public such as local business owners. The Veterans Count Massachusetts team would like to give a very special thank you to PricewaterhouseCoopers for their start up grant to get this program running. They also applaud Berkshire Bank, Assumption College, MedWell Health & Wellness, MassMutual, Boc International Inc, Country Bank, Quality Beverage, R.H. White Companies, Inc. and Katie Toomey, Register of Deeds for graciously sponsoring the breakfast event.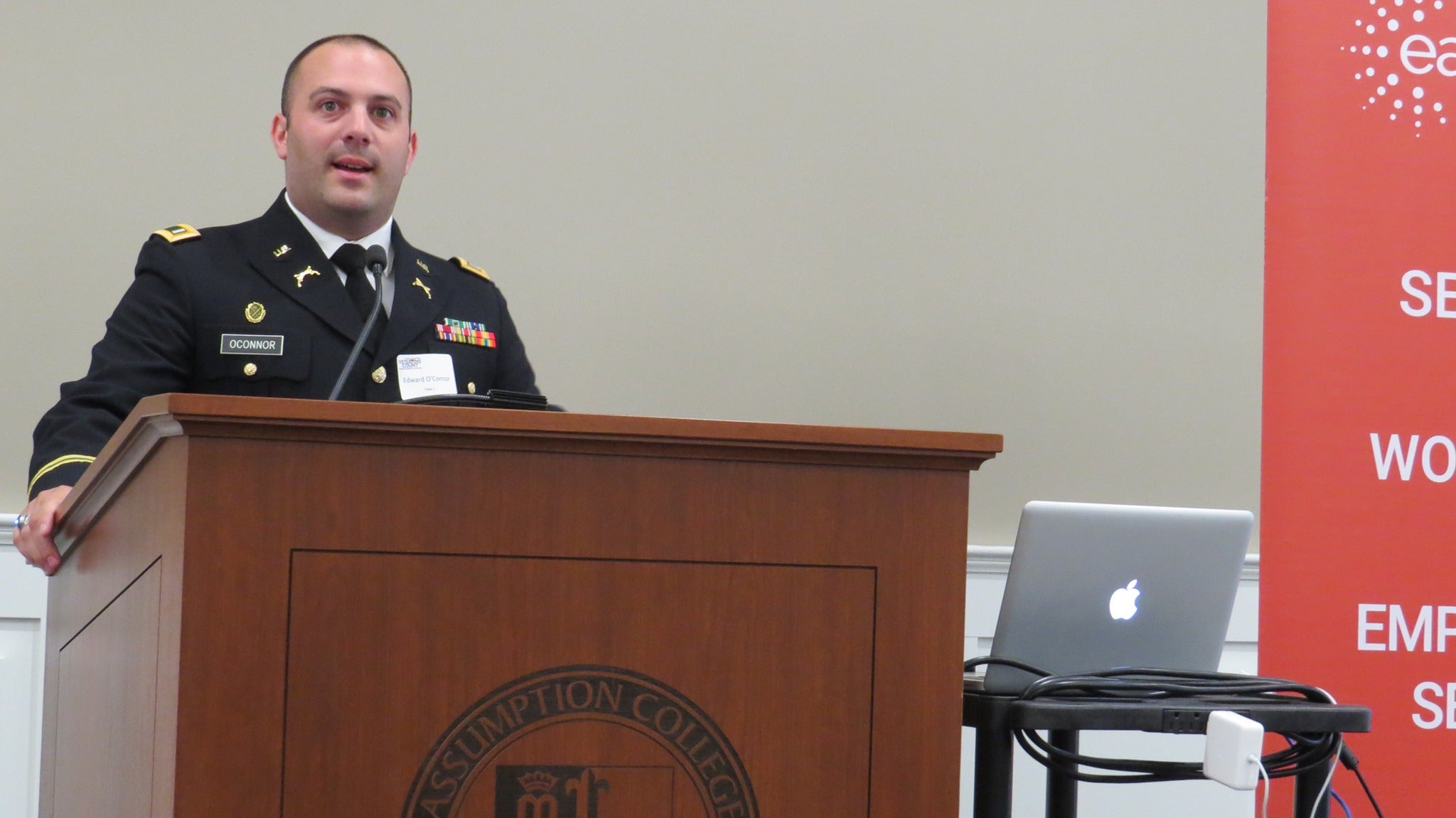 Edward O'Connor, Director of Veteran Services for the City of Worcester, speaking to the audience
Veterans Count is looking for community volunteers and Central MA business owners who are passionate about Veteran's issues. Please visit easterseals.com/ma/veterans or email veteranscount@eastersealsma.org for more information and/or to donate. Veterans Count Massachusetts has two exciting upcoming public events coming this fall; 1000/500lb Club Fundraiser (Oct 20th) and Worcester Comedy Night (Nov 8th). Full details can be found on Facebook @vetscountma.
Learn more about our Military & Veteran Services