Rehabilitation Services
Easterseals Massachusetts (ESMA) provides a dedicated staff of Speech and Language Pathologists, Physical Therapists, and Occupational Therapists to organizations throughout Massachusetts. We partner with schools, day habilitation programs, skilled nursing facilities, home health agencies, early intervention programs, and various other community programs that require the assistance of allied health professionals.

We offer proven expertise in individualized treatments, customized assessments, and discharges, as well as program oversight. ESMA therapists cover a wide variety of services ranging from one client to an entire agency with short or long term duration. Our flexible staffing options, backed by our experienced management team, allow for ESMA therapists to successfully treat throughout the lifespan.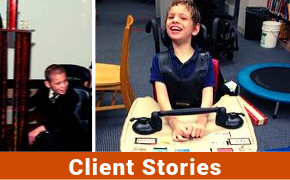 We've been impressed with the services Damian has received. He seems to be much happier and more confident, which, for any parent, is a big deal. - Jessica Milton, Damian's mother.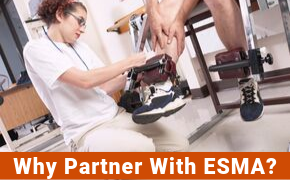 ESMA therapists are experts in their respective fields.
ESMA offers flexible scheduling based on your program's specific needs.

Click Contact Us to request services.
Alternatively, email rehabservices@eastersealsma.org

Click here to read our COVID Staff Spotlights
Click Here to meet some of our ESMA therapists