VETERANS PROGRAM SUCCESS STORIES
GIVE A HAND UP
Easterseals Massachusetts Veteran's Program is unique in its goal to give a hand up rather than a handout.
Our program coordinator is genuine and passionate in his approach to not just helping veterans with their immediate needs, but motivating them to create sustainable success plans for individual challenges.
Adam Costello, Veterans Program coordinator, schedules monthly follow-ups with program participants so that Veterans feel consistent support and maintain long-term success.
---
GIA
"When I started the process of utilizing my veterans benefits, I met a few deterring challenges with the other institutions that were providers. Applying for compensation and pension for my hearing loss was very difficult, and I often felt that I was not being heard and even dismissed."
Small actions can make a huge difference. For example, take the trim tab. In order to navigate a plane, the pilot controls the flaps - which change the direction, elevation, and altitude. They make flight possible. But because of the tremendous force on a flap, it requires an even smaller rudder to help it move and that is called a trim tab. On a fighter jet, the trim tab is about the size of an iPad. Just moving the little trim tab builds a low pressure that pulls the rudder around with very little effort.
Gia served in the Air Force for six years on active duty as an Armament Systems Apprentice, also known as a "weapons loader." Gia was diagnosed with various service-connected disabilities shortly before her discharge and for the past three years has had numerous health issues related to her Lyme disease. Like many veterans, Gia struggled with adjusting to civilian life when she returned to her hometown. Gia says that "I was used to being around my military peers all the time and it was difficult to adapt my lifestyle to theirs. I quickly learned that I was not prepared and had to do a lot on my own. When I started the process of utilizing my veterans benefits, I met a few deterring challenges with the institutions that were providers. Applying for compensation and pension for my hearing loss was very difficult, and I often felt that I was not being heard and even dismissed." Gia's experience raises an important and often understates issue, which is that navigating Veterans Institutions is an extremely complex process and therefore benefits are often become inaccessible from a practical standpoint. This is precisely why there is an urgent need for a different type of Military and Veterans program.
Easterseals has developed a Care Coordination model centered on meeting one-on-one with service members and their families to address critical issues while building trust and working toward developing long-term self-sufficiency. Adam Costello, Easterseals Veterans Program Coordinator, listened carefully to Gia and reviewed her entire situation. It became clear that the immediate need was catching up on some of the things that were compounding, including delinquent car insurance payments. Adam notes that "We focused on looking at increasing her personal revenue over time and reducing her existing expenses, and ensuring that she maintained the hours needed to be successful at school. We also discussed various benefit programs at the local and federal level that could add to her income and reduce her expenses based on her individual situation," Adam said. While many existing Veterans institutions are very effective in a certain service, they are reactive in often inflexible in structure leaving Veterans feeling lost. Easterseals aims to be proactive and holistic; "In almost every case, the crisis that we see can be prevented with early intervention."
It is very difficult to manage school, work, and self-care without a car. Easterseals provided assistance that paid the car insurance balance, enabling her to continue working while pursuing her education. With this support, she secured a new position, completed her degree, and continues to get the counseling and medical services that she needs in order to thrive-a long-term plan that looks at the root of an issue rather than just a symptom.
We invite you to be the "trim tab" in the lives of Massachusetts Veterans. Your contribution to Easterseals can make a HUGE difference, providing tangible and direct support to those who have served our country. Through a process of deep listening and discovery, we seek every opportunity to provide a small intervention that will shape the direction of a path of a lifetime. Thank you for all that you do to support our community.
---
KELLY
"[Easter Seals MA helped me] By allowing me to breathe for one more month and having a place to live."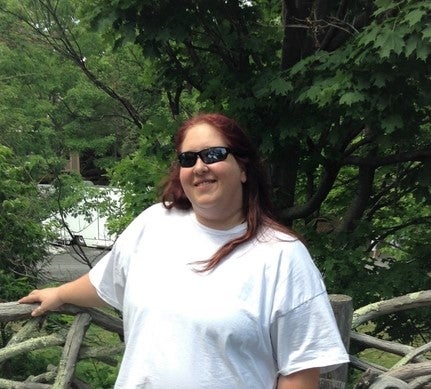 After serving in the United States Navy, Kelly received a Battle E Ribbon, Letter of Commendation and Honorable discharge, along with Post Traumatic Stress Disorder and anxiety. But her challenges didn't stop there. Returning home as a veteran proved to be even more difficult than expected because she felt as though no services were offered on job assistance or job placement, and she received no contact in regards to joining the active reserves or maintain her income. Kelly was left alone to figure out how to pay her rent and bills.
Until she found out about Easter Seals MA.
Kelly connected with our Veteran's Program Coordinator, Adam Costello, who was able to provide her with emergency financial assistance. According to Kelly, "Adam Costello is the perfect choice for heading up any program. He was kind, attentive, funny, personable and very sensitive to my issues. I'm grateful to have met him and hope to see him leading others on how to speak with female Veterans."
As a result of the services and support Kelly received, her hope for the future is "that more folks donate to the Easter Seals so that they may help more Veterans in need of financial assistance." With some financial stress lifted off her shoulders, Kelly is now able to pursue her own interest and hobbies and her mental health.
Adam looks forward to checking in with Kelly next month to hear about her progress and what barriers she might need help with.
---
TRACEY
"I left Adam's office very encouraged and felt like I was truly valued and cared for."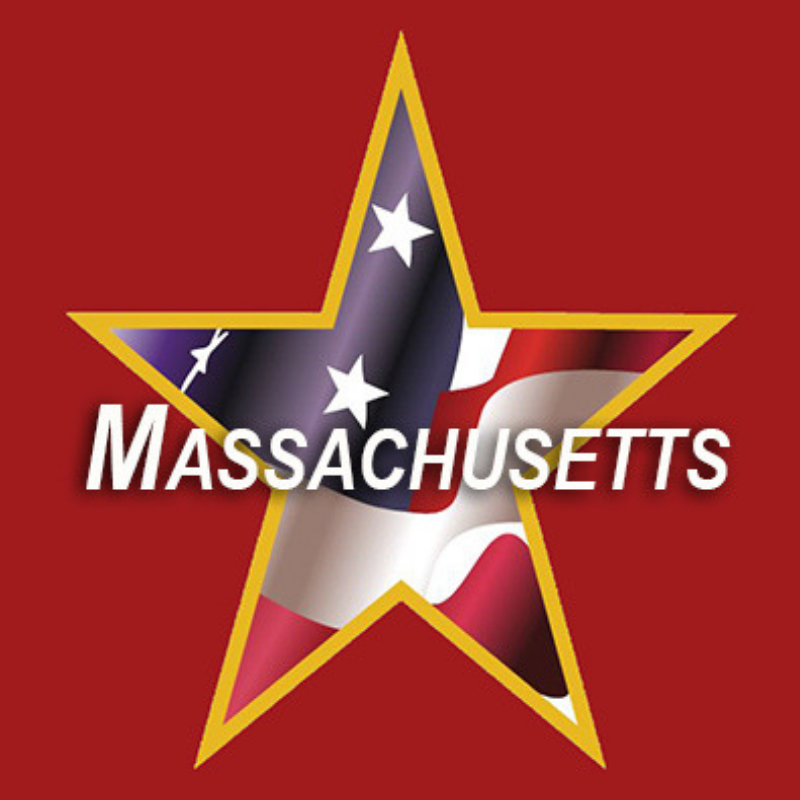 Tracey Greene served in the United States Navy from 1984–1985, but when she was discharged early things went downhill, ultimately leaving Tracey homeless, an issue that unfortunately afflicts many Veterans, females in particular. In fact, the rate of homelessness in female veterans rose 7% from 2016–2017, compared with just 1% of their male counterparts. With little family support, Tracey said she was beginning to lose hope about getting back on her feet until she was referred to the Easterseals Massachusetts Veterans Program by another agency, Veterans Incorporated.
Adam Costello, the Veterans Program Coordinator, encouraged Tracey to seek out employment. The unemployment rate for female Veterans is strikingly high at 8%, which is double the rate for non-veteran females and the male veteran unemployment rate. Adam's emotional and technical support gave Tracey hope. "He complimented me on things I had been successful at such as my sobriety and encouraged me to seek out employment rather than relying on my Chapter 115, which is needs based Public Assistance. I left his office very encouraged and felt like I was truly valued and cared for by the Easterseals staff," said Tracey.
Ultimately, Tracey was able to get her car back on the road with help of Easterseals Massachusetts through a limited Female Veteran Grant which provides emergency financial assistance for qualified Veterans transitioning back home. Tracey feels excited about the prospect of getting a job with the support of Easterseals, saying, "A job is attainable now because I have reliable transportation. My goals are to go on and to enroll in Peer Support Specialist training and help Veterans in whichever way I can to obtain their goals as well. My long-term goal is to help and service those who have experienced sexual violence in the military and in the world." Weeks later, Adam followed up with Tracey and observed that within two weeks of getting her car on the road Tracey was offered a job earning $16.50 an hour doing deliveries plus significant overtime.
---
To make a donation, volunteer, or contribute to Veterans Count contact veteranscount@eastersealsma.org