ASSISTIVE TECHNOLOGY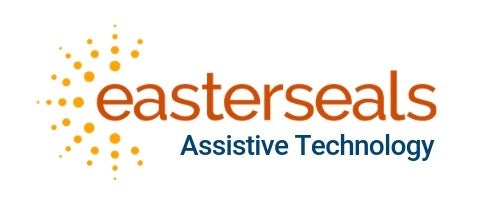 All Ages, All Disabilities, All Over Massachusetts
For someone with a disability, technology doesn't just make life more convenient; it is often the difference between independence and relying on others for the simplest of tasks. MEET OUR TEAM OF AT EXPERTS
Easter Seals MA Augmentative Communication (AAC) Specialists work with individuals with congenital or acquired disabilities who have difficulty using speech for communication. Click for more.
Easter Seals MA AT and AAC experts help ensure that assistive technology, including iPads, tablets, computers, dedicated speech generating devices, access equipment and low tech aids, will meet your students' curriculum and augmentative communication needs. Click for more.
Easter Seals Massachusetts offers Assistive Technology (AT) assessments and training that assist job-seekers to gain equal access to the work environment, increase career opportunities and maximize the job-seekers ability to perform essential skills. Examples of Technology solutions for the worksite include: assistive computer devices, communication devices, adaptive software, environmental controls, amplification accessories, time management aids, vision aids, and workstation modifications. Click for more.
Easter Seals MA offers services that provide assistive technology in the home or community setting with the goal of improving the ability of individuals with significant disabilities to live independently. Click for more.
People with and without disabilities and their families can see, touch and borrow assistive technology devices to make more informed decisions regarding the technology that will meet their needs. Click for more.
This program provides access to low interest cash loans for the purchase of assistive devices and services to improve the quality of life for people with disabilities. Click for more.
For more information contact Easter Seals MA at; at@eastersealsma.org or call 800-244-2756
Easter Seals MA delivers workshops and other training as part of our comprehensive array of assistive technology services. Click for more.
Our nationally known Assistive Technology program helps people with disabilities to live more independently and contribute to their communities. Click for more.
Get Back Online Now! Comcast and Easter Seals are teaming up to keep people in the community accessible and online. Find out more about eligibility and this very special pricing provided by Comcast.