What We Do
Easterseals serves 1.4 million children and adults with disabilities and their families, offering a wide range of services at 74 affiliates nationwide. At Easterseals Midwest, we change the way the world defines and views disability by making profound, positive differences in people's lives every day, helping our clients build the skills and access the resources they need to live, learn, work, and play.
Our Programs
Our professional staff offers personalized support to people with autism and the families who love them. Through parent training, therapy, assessment, community integration, respite services, and more, we equip people of all ages and abilities with the tools to live an independent life.
Our childhood programs provide high-quality education to children of all abilities. Through state-of-the-art tools, learning plans, and home support
programs, we partner with families to promote lifelong impact and bright futures.
We partner with families and individuals to create living arrangements that offer the right balance of independence, community interaction, and support. All of our options are customized and range from 24-hour care to just a few hours of support monthly.
Through a variety of training programs and support services, we help people with disabilities find jobs in their community. Programs include occupational training, career exploration, job placement, workplace social skills, on-site training, and more.
To learn more about services available at Easterseals Midwest,
please contact us at 1-800-200-2119 or info@esmw.org.
In the spotlight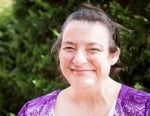 Learn how Easterseals Midwest's Community Living Program brought positive, life-enriching changes to Karen's life.