All Abilities. Limitless Possibilities.
At Easterseals Midwest, we are leading the way to 100% equity, inclusion, and access for people with disabilities, their families, and our communities. Every year, we provide support to nearly 6,000 individuals across Illinois, Kansas, and Missouri through our life-changing Autism, Community Living, Employment, and Early Childhood programs.
Monthly Giving
For less than one cup of coffee, you can make a difference in the lives of people with disabilities. For just $5 a month, your impact can be felt 365 days a year.

Give Monthly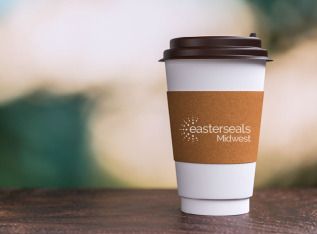 What's New At
Easterseals Midwest
Save the Date for this year's Virtual Autism Conference!
Join us November 2 and 3 for two mornings of learning, sharing, and growing our understanding of autism, along with this year's keynote speakers: Richard Guerry and Mikey Rowe! Full schedule and registration will be available soon.
Recent Posts From
Easterseals
Stories From Our Community