May is Mental Health Awareness Month.
Did you know that people with disabilities report feeling frequent mental distress almost five times as often as people without disabilities? This Mental Health Awareness Month, we encourage you to look around and look within at the many factors that come into play when it comes to mental health. At Easterseals, we're enriching education, enhancing health, expanding employment, and elevating community so that the people we support are fulfilled in every aspect of their lives.
Learn More
All Abilities. Limitless Possibilities.
At Easterseals Midwest, we are leading the way to 100% equity, inclusion, and access for people with disabilities, their families, and our communities. Every year, we provide support to nearly 6,000 individuals across Illinois, Kansas, and Missouri through our life-changing Autism, Community Living, Employment, and Early Childhood programs.
Monthly Giving
For less than one cup of coffee, you can make a difference in the lives of people with disabilities. For just $5 a month, your impact can be felt 365 days a year.

Give Monthly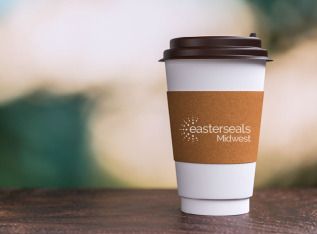 What's New At
Easterseals Midwest
Recent Posts From
Easterseals
Stories From Our Community