Volunteers like you are an important part of our organization. Your time and talents make a profound impact on the lives of people living with a disability and their loved ones. Currently, we're proud to serve nearly 6,500 children and adults with disabilities across Illinois, Kansas, and Missouri. With your support, we can extend our reach even further.
There are many ways to volunteer that make a real impact. Whatever your interests and skills, we have a volunteer opportunity that's right for you.

Current Volunteer Opportunities:
Administrative Support at our business offices may include helping with mailings, filing, scanning, and similar tasks. These can be individual, small, or large group opportunities depending on the needs of Easterseals and interested parties.
Community Volunteers play a critical role in raising much needed awareness and funds for Easterseals' mission. Roles can include coordinating third-party fundraisers, helping with grassroots advocacy such as contacting your elected officials or participating in community events, and more.
Family Events provide families that receive our services an opportunity to experience local attractions and group events that typically may be found prohibitive due to lack of public awareness around developmental disabilities or behavioral challenges. Your support can help ensure these events are open, accepting, and helpful in providing a sensory-friendly, emotionally and physically safe environment for all of our participants and families. Learn more about our upcoming events here.
Special Events are our major fundraising endeavors, and are driven by volunteer participation. Examples of Special Events include: Tee-It-Up at Top Golf (May), Bowling for Autism (April), Crafted & Uncorked (September), and Festival (November). Learn more about our upcoming events here.

How to Volunteer
To start your journey volunteering with us, please complete the required volunteer application. Once your application is submitted, you will be contacted by our Community Relations Manager, McKenzi Melching, with next steps.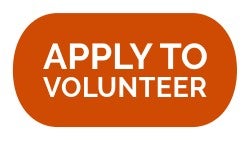 If you have questions about volunteering, opportunities, or the application, please contact McKenzi at mckenzi.melching@esmw.org.
**NOTE** Please be advised that Easterseals Midwest may have photographers, videographers, and media on hand at any event. Photographic images and video taken during any event are property of Easterseals Midwest and may be used for promotional purposes. By submitting your application to volunteer with Easterseals, you irrevocably consent to allow Easterseals Midwest to use any photos and video containing your image without impunity.