Introduction
Children and adults with disabilities find highest-quality services designed to meet their individual needs when they come to Easterseals Midwest. Our staff equips each person to achieve their highest level of indepenence and their personal goals. In addition to these services, we also train and offer support for family members and caregivers.
We believe that all members of our community, regardless of ability, should have the opportunity to live, learn, work, play, and act.
Easterseals provides hands-on, comprehensive support to help people reach their full potential—regardless of disability or challenges. Families and individuals can choose from a variety of individualized programs spanning Autism Services, Community Living Services, and therapy.
Easterseals offers a variety of training and placement services that help people prepare for the workforce — for many, meaningful work is often the key to overcoming challenges and engaging with the community.
Easterseals provides programs designed to help children and adults learn — and sometimes re-learn — basic functions and master skills needed to develop and thrive in all stages of life.
Easterseals offers fun, supportive programs where children and adults can relax, connect with friends, and gain new experiences.
Disability touches us all. Through volunteering, advocating, donating, and participating in events, we offer everyone an opportunity to be inspired and take action.
To learn more about services available at Easterseals Midwest,
please contact us at 1-800-200-2119 or info@esmw.org.
In the spotlight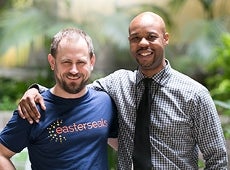 Our employees represent the Easterseals mission every day—more than 1,700 staff help 4,600+ individuals become empowered and independent. Whether you have previous experience in our field, or you are looking to pursue a new career path, we want to hear from you!