VETERANS PROGRAM SUCCESS STORIES
GIVE A HAND UP
Easter Seals Massachusetts Veteran's Program is unique in its goal to give a hand up rather than a handout.
Our program coordinator is genuine and passionate in his approach to not just helping veterans with their immediate needs, but motivating them to create sustainable success plans for individual challenges.
Adam Costello, Veterans Program coordinator, schedules monthly follow-ups with program participants so that Veterans feel consistent support and maintain long-term success.
---
GIA
"I served in the Air Force for six years on active duty as an armament systems apprentice, also known as a "weapons loader". My first duty station was at Kunsan AB in the Republic of Korea and I finished my honorable enlistment at Eglin AFB in Florida after my deployment to Talil (Ali Base) Iraq during Operation Iraqi Freedom. I was diagnosed with tinnitus shortly before my enlistment ended and have experienced severe challenges with Lyme Disease over the past 3 years which has impacted my health in many ways.
When I returned to my hometown the first challenge was adapting to civilians. I was used to being around my military peers all the time and it was difficult to adapt my lifestyle to theirs. I quickly learned that I was not prepared and had to do a lot on my own. When I started the process of utilizing my veterans benefits I met a few deterring challenges with the institutions that were providers. Applying for compensation and pension for my hearing loss was very difficult at the Veterans Association and I often felt that I was not being heard and even dismissed. I did, however, find an organization that heard me-Easter Seals.
My experience prior to Easter seals was very difficult. I was experiencing severe physical limitations and subpar employment opportunities at the time. I felt as has I had no choices and I was facing a practical dilemma of forgoing my last year in college to focus on financial stability.
But then, Easter Seals Veterans Services improved my life by approving me as a recipient of the Female Veteran Grant, which reduced my financial strain as a part-time worker and full-time student.
The Veterans Program Coordinator, Adam Costello, was very friendly and welcoming with a sincere demeanor. Our meeting was extremely helpful as he provided above average resources that helped me get back on my feet.
I am thankful that the services provided allotted me the chance to complete my education goals." - Gia Coleman


---
KELLY
"[Easter Seals MA helped me] By allowing me to breathe for one more month and having a place to live."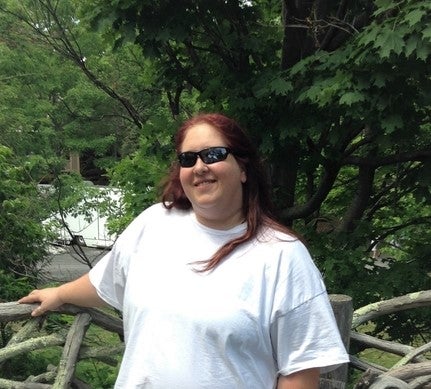 After serving in the United States Navy, Kelly received a Battle E Ribbon, Letter of Commendation and Honorable discharge, along with Post Traumatic Stress Disorder and anxiety. But her challenges didn't stop there. Returning home as a veteran proved to be even more difficult than expected because she felt as though no services were offered on job assistance or job placement, and she received no contact in regards to joining the active reserves or maintain her income. Kelly was left alone to figure out how to pay her rent and bills.
Until she found out about Easter Seals MA.
Kelly connected with our Veteran's Program Coordinator, Adam Costello, who was able to provide her with emergency financial assistance. According to Kelly, "Adam Costello is the perfect choice for heading up any program. He was kind, attentive, funny, personable and very sensitive to my issues. I'm grateful to have met him and hope to see him leading others on how to speak with female Veterans."
As a result of the services and support Kelly received, her hope for the future is "that more folks donate to the Easter Seals so that they may help more Veterans in need of financial assistance." With some financial stress lifted off her shoulders, Kelly is now able to pursue her own interest and hobbies and her mental health.
Adam looks forward to checking in with Kelly next month to hear about her progress and what barriers she might need help with.
---
Veterans services are funded by Veterans Count
Join us for our 1st fundraiser!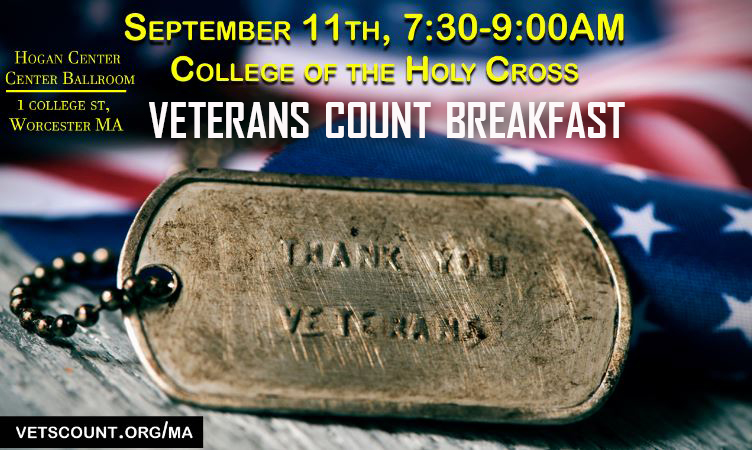 To make a donation, volunteer, or contribute to Veterans Count contact veteranscount@eastersealsma.org