Minerva and Her Family Receive Support From Easterseals Coordinated Life Services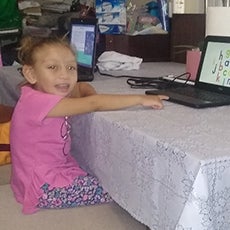 With a staff of 17 Community Support Coordinators who work as case managers, ESSC's Coordinated Life Services (CLS) impact is far reaching. The team works one-on-one with at-risk individuals to ensure they have access to the services they need, often preventing them from becoming homeless. Two Los Angeles County Regional Centers assign cases to CLS that require more intensive case management than the county coordinators are able provide. These individuals have risk factors that may include behavioral mental health, complex medical conditions and children who are at risk of being placed into foster care.
"Where a Regional Center may meet with individuals once a year, CLS case managers connect 1-2 times a week, often every day," said Lourdes Caranza, Director of CLS. "These case managers act as the point of contact for various agencies, helping connect participants with support resources to meet the unique needs of the individual, including the Department of Mental Health, medical care, foodbanks and even ESSC Autism Services to provide ABA therapy."
One individual the CLS team supports is Minerva, currently their youngest participant. "Minerva, who I have been seeing since she was two, is now four years old and lives with mother and uncle in Glendale," said Danita, the Community Support Coordinator who supports Minerva and her family. Minerva's mom, who is also a CLS participant, has mental health challenges that require support. "I would typically be visiting them in their home, but with the Safer at Home guidelines, we meet nearly every day over the phone or video chat. I often coordinate check-ins with Minerva's pediatrician, making sure the family understands how to care for her."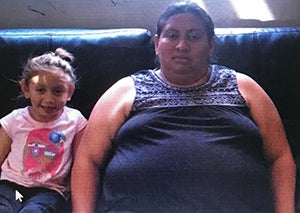 Danita and the CLS team's support for Minerva and her mother have changed their lives. With Danita's help in securing medical visits with various specialists, Minerva is now walking and uses verbal language to communicate. For Minerva's mom, CLS helped build out her own circle of support. Rather than spending most of her time at home isolated without any meaningful activities of her own, CLS helped her enroll in an adult day program and Independent Living Services. She is now actively participating in her own mental health counseling and parent education sessions via telehealth. These services have led to increasing her ability to address her challenges due to her disability and caring for a child who has a disability as well.
"The stakes couldn't be higher for these participants and their families," explained Lourdes. "Being on the edge of homelessness coupled with mental health conditions makes for a stressful home environment. Often, this makes it difficult to take care of basic needs, let alone navigate a complex web of the support services they may be eligible for."
Minerva and her family are just one example of why the vital supports provided by the Coordinated Life Services team are needed now more than ever.