Senior Day Services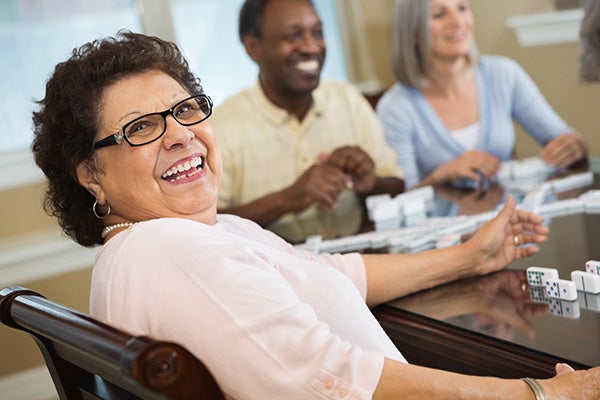 Making a Difference
Our Senior Day Services offers support to seniors with memory impairment and physical disabilities. Easterseals provides opportunities for seniors to engage with others and their community in meaningful ways. The services also meet the needs of families caring for an elderly parent, spouse, or relative.
Our Services
Social interaction
Recreational activities
Refresh! Exercise programs
Arts & crafts
Reminisce groups
Senior topics
Pet therapy
Musical entertainers
Senior wellness
Functional Needs
Individuals using this service may require support and assistance with personal care or other daily living activities. Easterseals Senior Day Services enables individuals to stay in their home longer by providing the additional help and support they need.


Entrance Criteria
Our services are designed for individuals who are:
Adults with memory loss or physical disabilities
60 years of age or older
Ending Services

Individuals leave the program when:
They are no longer interested in receiving services
They no longer need this level of support
We can no longer provide adequate support
Staff-to-Senior Ratio
People are supported in small groups starting at a ratio of 1 staff member for every 3 participants, and with a maximum ratio of 1 staff member for every 6 participants.
Hours & Fees

Redondo Beach:
Monday - Friday, 7:30 a.m to 5:30 p.m.
Closed for holidays
$12 Hourly
Brea:
Monday - Friday, 7:30 a.m. to 5:30 p.m.
Closed for holidays
$15 Hourly
$75 Half Day (up to 5 hours)
$120 Full Day (8 hours)


Contact and Location Information
Brea
Jill Efron, Program Director
3100 E. Birch Street
Brea, CA 92821
714.672.0343

Senior Day Services, Brea - English Brochure
Senior Day Services, Brea - Spanish Brochure

Redondo Beach
Angela Quaglia, Program Director
3007 Vail Avenue
Redondo Beach, CA 90278
(at the Anderson Park Senior Center)
310.214.6963