Making a Difference Through a Financial Gift
Your contribution makes it possible for Easterseals to offer services that help children and adults with disabilities and special needs achieve their goals and live more independent, satisfying lives.
In the spotlight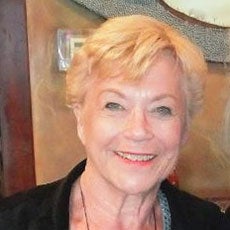 Connie Horton's daughter Tami passed away at age 34 after being an active participant in the Adult Day Service. In honor of Tami's memory, Connie recognized Easter Seals in her estate plan and joined Easter Seals Legacy Society. "To know Tami was in good hands and safe gave us comfort and peace. I learned Easter Seals helps not only the individual with special needs, but the entire family."
Make a vital difference in the lives of people living with disabilities with a donation of $1,000 or more. For more information, please contact:
Asli Ozguz
Asst. Development Director
657.220.7950

Easter Seals donors are a dedicated and inspiring group of people who are committed to making a difference for the people with disabilities Easter Seals serves. Many of our donors have enhanced their giving by making a gift through their estate plan or by way of beneficiary designation. For more information, please contact Planned Giving Manager Julie Reynoso at julie.reynoso@essc.org or 657.201.5027.
Other Giving Opportunities
WorkPlace/Employee Giving
Workplace giving programs provide an easy way to support Easter Seals. Simply sign up for your employer's workplace giving campaign and use automatic payroll deduction to make your donation. In most campaigns, Easter Seals can be found listed under Community Health Charities.
Monthly Giving
Millions of people live with disabilities, and each day that number grows. Put your dollars to work -- Donate today to help individuals and families living with disabilities.
Amazon Smile
Select Easterseals Southern California at Amazon Smile and they'll donate 0.5% of eligible purchases to us at no extra cost to you!
Questions? Contact us.