Events
Your participation in an Easterseals event can help change lives. Whether it is joining a walk, buying a raffle ticket, or entering a tournament - there are a number of ways for you to support people with disabilities and special needs in your community.
---
2021 Month of Love Auction and Impact Campaign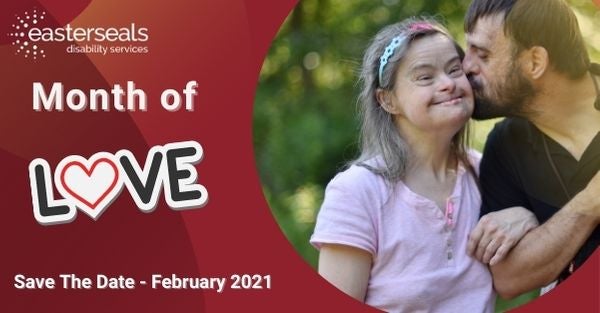 SAVE THE DATE for our first-ever Month of Love Auction and Impact Campaign! Beginning on Monday, February 1, with the launch of our online auction, join Easterseals for this month-long tribute to love, appreciation, friendship and acts of kindness. There will be an array of auction items for everyone to bid on and donations at the $10, $25 or $50 level will receive a virtual valentine, box of chocolates and/or access to a special chocolate making class! Easterseals will also be sharing heartfelt stories throughout the month. Check back for more details and information.