Events
Your participation in an Easterseals event can help change lives. Whether it is joining a walk, buying a raffle ticket, or entering a tournament - there are a number of ways for you to support people with disabilities and special needs in your community.
Round Up at Baker's Drive-Thru to Support Our Disability Services in the I.E.
What: We are proud to team up once again with Baker's Drive-Thru Restaurants for our 32nd Annual Fundraising Campaign.
When: From now until Nov. 30, the campaign—with the motto Small Actions Create Big Changes—asks customers to Round Up their bill to the nearest dollar to benefit ESSC services.
Visit the 'Round-Up' webpage for more information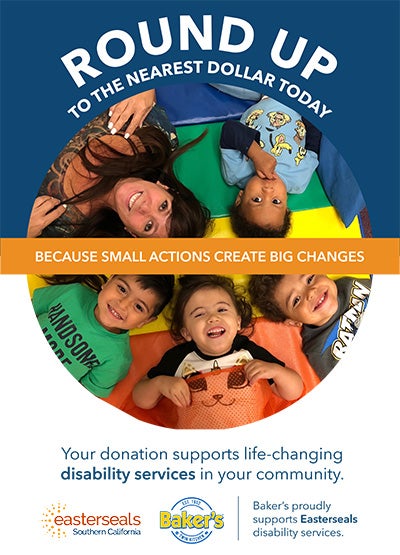 ---
Register for Our 2020 Virtual Strides for Disability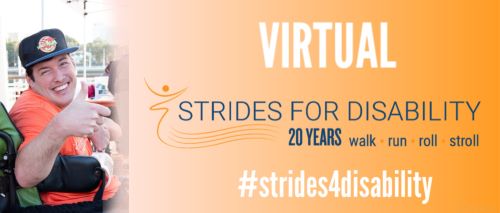 Join us from home on Saturday, October 17, 2020 at 10:00 a.m. (PDT) for an exciting "virtual" kickoff!
We're celebrating the 20th year of our annual family fun walk honoring diversity and inclusion--virtual style! To help our communities avoid large social gatherings and to ensure the health and safety of all participants, everyone will be participating from the comfort of their own home.