Events
Your participation in an Easterseals event can help change lives. Whether it is joining a walk, buying a raffle ticket, or entering a tournament - there are a number of ways for you to support people with disabilities and special needs in your community.
---

Abilities Expo 2020
When: February 21 - 23, 2020
Time: Fri. 11am-5pm | Sat. 11am-5pm | Sun 11am-4pm
Where: Los Angeles Convention Center, West Hall A
1201 S Figueroa St, Los Angeles, CA 90015
Swing by booth #444 and join us in changing the way the world defines and views disabilities.
---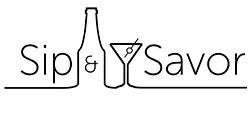 Sip & Savor

When: Saturday, March 14, 2020
Time: 6:30pm to 9:30pm
Where: Marconi Automotive Museum
1301 Industrial Drive, Tustin
Join us for an evening of delicious tastes, libations, laughs and entertainment as we come together to celebrate diversity and provide life-changing disability services. Learn more and purchase tickets at Socal.easterseals.com/sipandsavor
---


Easterseals Disability Film Challenge

When: The weekend of April 3-5, 2020
Interested filmmakers and participants can assemble a team and produce a film for the 2020 Easterseals Disability Film Challenge, the entertainment industry's premiere disability inclusion competition. Win prizes and help change the way we view disabiltiy. Registration opens on Saturday, January 25 with a virtual kick-off from the Sundance Film Festival in Park City, Utah. Awards and prizes will be presented at a ceremony on Thursday, May 7, at Sony Studios. Learn more at DisabilityFilmChallenge.com.
---

Clippers Night

When: Wednesday, April 8, 2020
Time: 7:30 p.m.
Where: STAPLES Center
1111 S Figueroa St, Los Angeles, CA 90015
Save the date for this fun night of basketball as the Los Angeles Clippers take on the Chicago Bulls, while we celebrate inclusion! More details to come soon!
---

Strides for Disability
With over 1,500 participants and more than $122,000 raised for Easterseals services, Strides for Disability 2019 was the most successful to date! Thank you for helping us to change the way the world defines and views disability by making profound, positive differences in people's lives every day.
View photos and view timing results.
Save The Date: The 20th Anniversary of our Strides for Disability 3k/5k will be held on Saturday, Oct. 17, 2020!