Advocacy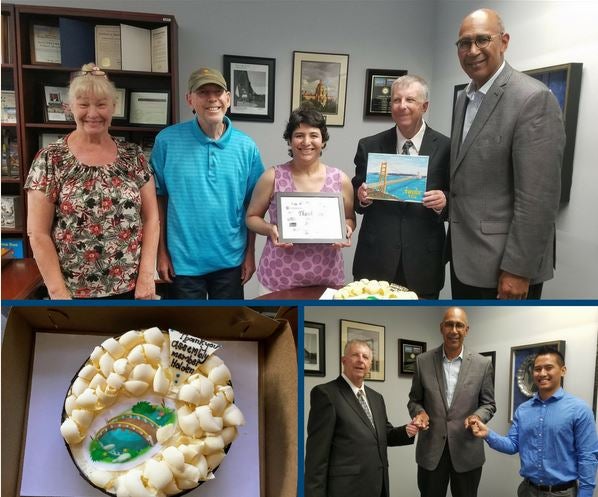 Advocates from Easterseals Southern California and developmental disability service providers Villa Esperanza and AbilitiesFirst recently visited Assemblymember Chris Holden's office in Pasadena to personally thank him and his staff for their work securing $25 million in funding from the state legislature through Assembly Bill 279. This bill provides much-needed financial resources to regional centers and organizations that offer services to individuals with developmental disabilities to help them comply with changes to local wage laws. ​
Easterseals provided a letter of support for the bill and also signed one on behalf of the Lanterman Coalition. ESSC Executive Vice President for Advocacy Carlene Holden and Chief Operating Officer Beverlyn Mendez were instrumental in this process and in advocating for the bill.
"Passage of AB 279 by Assemblymember Chris Holden is cause for celebration," Carlene said. "It's a perfect example of the power of local advocacy. Easterseals and other local providers of regional center services in his district came to him with a problem and a suggestion for how to fix the problem, and Assemblymember Holden did the rest. He carried the bill, got it into law and created additional financial resources to help agencies with critical funding needs."
Thank you to Assemblymember Chris Holden for his leadership on this important issue and for his continuing support for legislation that benefits people with disabilities!