Living Options
Easterseals provides a variety of Living Options to help people live in their own homes and not institutions as well as more independently in their local communities.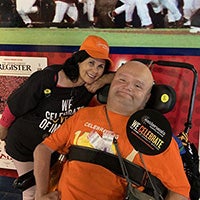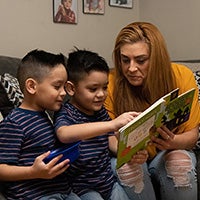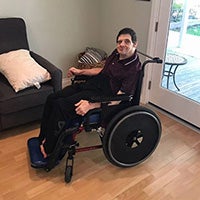 Coordinated Life Services (CLS)
Coordinated Life Services provides intensive personal life planning and coordination for individuals at risk of being placed in, or transitioning from, a restrictive setting such as a developmental center. The goals of this service are to provide individuals with a safety net, improved access to needed support services, help to remain living in the community and increase quality of life.
Independent Living Services
Independent Living Services are provided to individuals who live with family members. Training to enhance each person's independence is provided in their home and local communities. This service is designed for people who need minimal to moderate support.
Individual Living Support and Individualized Services
These services assist adults and teens to become active members of their local communities. Each person receives individualized support based upon his/her choices and needs.
Residential Services
Residential Services provides the experience of an intimate home setting for individuals with disabilities who have lived most of their lives in a state developmental center. It is a person-centered service that focuses on opportunities, tools and activities that nurture and promote individual choice. Individuals live in a home and are provided with 24 hours, seven-days-a-week, 365-days a year support from trained Easterseals staff and other medical, therapeutic, nutritional recreational and behavioral professionals.
Supported Living
Supported Living assists individuals to live in their own homes. This highly individualized service varies by individual need, up to intensive 24-hour, seven-day-a-week assistance.
Read Living Options Stories of Success.
For more information, contact us.