Introduction
Through programs and services tailored to meet the needs of individuals, Easterseals supports full participation and inclusion within the local community.
In the spotlight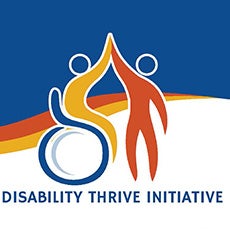 Disability Thrive Initiative: A statewide initiative presented by Easterseals and CDSA that provides alternative and remote methods for adapting, accessing and delivering services to meet the individual needs of Californians with intellectual and developmental disabilities.
Services
Easter Seals provides employment services, life skills and community involvement opportunities, alternatives to institutionalized living and support services that assist individuals to live independent lives.
Easterseals is a trusted expert and premier provider of autism services for children and adults. Our team focuses on therapies that are proven to be effective in increasing skills of individuals with autism spectrum disorders (ASD) and similar disabilities. Easterseals offers behavior analysis, speech, physical, and occupational therapy services.
Easterseals helps keep families intact by helping to reduce the isolation and the often overwhelming responsibility related to having a family member with a disability. Specifically, we ensure loved ones are in a safe, stable and caring environment while family members attend to basic needs such as employment, healthcare and education, without worry.
Easterseals Child Development Centers help kids prepare academically and socially for kindergarten and beyond. Our services also provide family support to ensure that children get what they need to succeed as students. Behavior challenges that often result in expulsion from traditional child care models, many times disappear in this warm, supporting environment.
Related Information
-- Title VI Notices and Forms in English and Spanish (PDFs)
Latest news
Easterseals Southern California (ESSC) and Angels Baseball have once again announced a partnership with a commitment to disability inclusion and making a positive difference in the lives of others. The two organizations are coming together for their third robust and multi-layered campaign. Read more
Learn how Easterseals is celebrating Autism Acceptance Month Read more