Autism (ASD) Services
Easterseals is recognized for our extensive experience in providing services to people with disabilities and autistic individuals and we are leading the way to 100% equity, inclusion, and access for people with disabilities, their families and communities.
Our team is composed of trusted experts who focus on therapies that are proven to be effective in improving social, communication, and learning skills.
Easterseals offers Behavior Analysis, Speech, Physical, and Occupational Therapy Services that encourage a person-centered approach, which champions personal preferences, interests and needs.
Clients and families are included in the treatment planning process. Therapy focuses on ensuring that all people have equitable access to resources to prevent health disparities that often impact socio-economic, racial, and other demographic groups.
Diagnostic Services

We are now offering evaluations to help determine if you or your family member may have a diagnosis of autism. Learn more information about this new diagnostic service.
CARF

Easterseals Southern California's Autism Therapy Services are CARF accredited. CARF is an independent nonprofit focused on advancing the quality of health and human services. They accredit organizations worldwide so that people can better identify organizations offering high-quality services, such as Easterseals Southern California.
---
Services
Applied Behavior Analysis Therapy (ABA)
ABA therapy is an effective treatment that works to increase quality of life as determined by clients and their families. The focus is on building new skills and expanding social, communication, and learning skills. Easterseals ABA clinicians provide assessment and ongoing treatment services in the home and community environments. Learn more about ABA therapy with this video.
Speech and Language Therapy*
Easterseals Speech Therapists provide evaluations and ongoing therapy to enhance communication skills and abilities. Speech therapy focuses on expressive and receptive language development. Within therapeutic sessions, supplemental communication modalities may be used, including sign language, modified gestures, picture communication systems and devices.
Occupational Therapy (OT)*
Easterseals Occupational Therapists provide evaluations and ongoing therapy. Therapists assist participants in becoming more independent with their self-help, fine-motor, visual-motor, motor planning, neuromuscular, feeding and oral-motor skills. The may also assist children with appropriate play in order to acquire developmentally appropriate skills.
Physical Therapy (PT)*
Physical Therapists provide evaluations and ongoing therapy to enhance and restore function and mobility. Therapy and home programming focuses on strength, balance, coordination, mobility, and range-of-motion activities. Therapists can also assist individuals with bracing and adaptive equipment needs.
All therapy services at Easterseals are provided by licensed therapists.
Therapists work closely with individuals, their family and physicians, and other health care practitioners setting treatment goals that are realistic and consistent with an individual's needs. Therapy involves both direct treatment and home programming.
*In Ventura County, Los Angeles County, Orange County and San Diego County, Occupational, Speech and Physical Therapies are also available for individuals who do not have an autism spectrum disorder.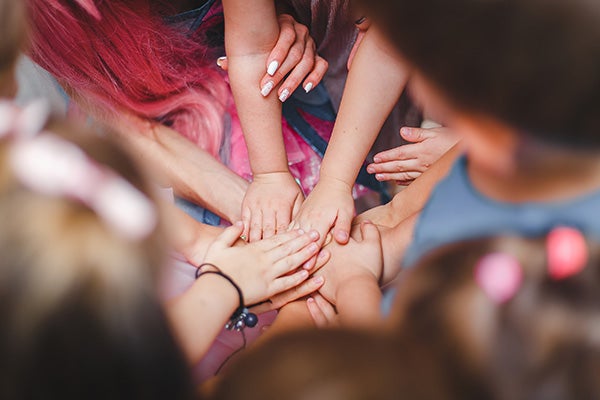 Easterseals Southern California (ESSC) Research Division conducts state of the art behavioral and scientific research to evaluate and enhance the effectiveness of the interventions that ESSC provides so that individuals with disabilities and their families have equal and better opportunities to live, learn, work, and play in their communities.
Easterseals Social Skills Groups use the principles of Applied Behavior Analysis to address the needs of individuals of various ages who require additional support with their socialization.
An initial assessment of the participant's communication and social skills helps us identify their treatment goals so that we can determine and implement an initial six-month treatment plan.
Evidenced-based practices are used to identify and master skills, with an emphasis on group responding, perspective taking and social language.
Participants attend one to two 90-minute group sessions per week, depending on the outcome of their assessment. The groups have a 1:4 staff-to-participant ratio and range in size from four to 12 participants, depending on the age range of the individuals. The intention is for participants to be prepared to transition out of the group in a year or less.
A separate group training also takes place at the same time as the participant sessions for any caregivers who wish to learn how to create opportunities for social interaction outside of therapy.
The groups are currently taking place via Teleservices, with technology support provided by Easterseals as needed. When it is safe to return to in-person services, groups will transition back to various Easterseals offices around Southern California.
For additional questions, contact:
Jenny Mhyra, VP,
Behavioral Services
Jenny.Mhyra@essc.org
Leadership

Paula Pompa Craven, Psy.D
Chief Clinical Officer
Rick Gutierrez, VP,
Clinical Strategy &
Operations

Alyssa Kavner, VP,
Clinical Training &
Quality

Amin "Duff" Lotfizadeh,
Ph.D., BCBA-D,
VP, Research


Jessica Miller, VP,
Therapy Services

Jennie Myhra, VP,
Behavioral Services

Joyce Tu, Ed.D., BCBA-D,
VP, Clinical Transformation

Current Clients
Contact Us for more information.