Bill Builds on Easterseals' Foundation to Achieve Business Success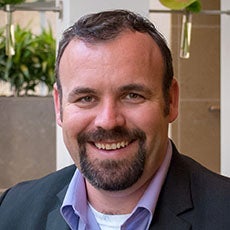 Former U.S. Navy and Coast Guard diver and electronics technician Bill G. served in the military 14 years. Upon exiting, he decided to achieve success by starting his own small business. Named "Pursetto," the company sells a mobile stand that Bill created for restaurant customers to securely hang their belongings on while also recharging their mobile devices. Bill was referred to Easterseals by a previous client to support his efforts to get the business up and running. His employment specialist provided one-on-one support, offering tools to build networking skills, project management training and additional networking connections.
"Easterseals has been a foundation block that I lay my success on. With the help, guidance, and mentorship of your talented staff, I have found the most rewarding form of employment, founding a company! This success has been achieved through referrals into other programs, networking, and personal connections.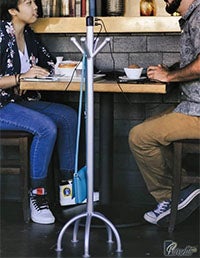 Through the whole winding road my counselor has been with me, propping me up when the outlook looked bleak and cheering me on with the successes that have been gained. The success that I am experiencing is a direct reflection of what a great program [this is]. I cannot express my gratitude enough for the work you have performed. Thank you Easterseals and the Bob Hope Veterans Support Program - your services are invaluable."
His Employment Specialist, Cynthia Marinaccio, chimes in that, "It has been an absolute pleasure to work with Bill over the past year. I have had the honor to watch Bill grow his business from the ground up and is actively out in the community making a name for himself. Stating a new business is a tough job, however, Bill is fearless and doesn't give up when things get challenging."
In September 2018, Bill's venture was selected as the winner of the pitch competition at the University of San Diego's second annual Veterans Entrepreneurship Summit. After landing in the final three from the initial 16 entrants, Bill pitched against two other veteran entrepreneurs to a panel of active angel investors for a prize of $5,500 in services and cash.
Congratulations on all your success Bill!
Visit our Bob Hope Veterans Support Program webpage to learn more about how you can support this program to employ local veterans in meaningful civilian careers.