For Immediate Release
Easterseals Southern California's Child Development Services in Ventura Celebrated Grand Reopening
Ventura, Calif, December 8, 2021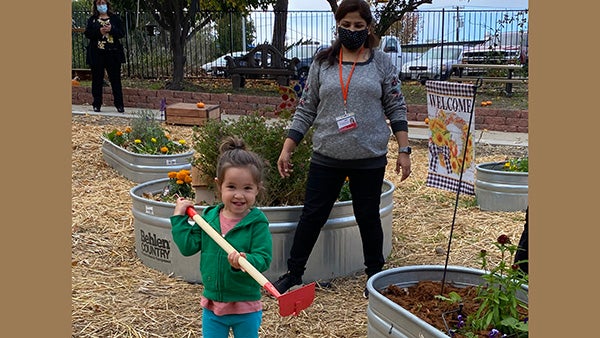 Our Child Development Center in Ventura celebrated its grand reopening during an open house event on Wednesday, November 3rd. The event included live music, refreshments, activities for families and children, and an opportunity to tour the renovated location.
For families in Ventura, Easterseals Southern California's Child Development Services (CDS) provides vital services and support for their children. Along with providing state-of-the-art tools and programs, the Ventura location is home to the Garden of Eatin', an outdoor garden where kids can grow plants and produce. The goal of the outdoor garden and greenhouse is to expose children to Science, Technology, Reading/Relationships, Engineering, Arts, and Math (STREAM) in a hands-on environment.
Featured on VCReporter and Spectrum 1 News, the Child Development Services at Ventura continues to bridge the gap between quality and affordable childcare.
To review the full article, visit the VC Reporter.
To hear more about how Easterseals has provided vital care for our participants, view the Spectrum News 1 segment here.
For more information about our Child Development Services, locations, and enrollment, visit us online.