For Immediate Release
Hollywood Radio and Television Society (HRTS) Unveils New Member Guide to TV Industry Programs That Promote Inclusion, Equality, and Representation
Guide Sponsored by Easterseals Disability Services Provides Information on Advancing Disability Inclusion; HRTS Member Companies and Other Organizations Promoting Inclusion and Diversity Included in the Guide
Los Angeles, CA, October 24, 2019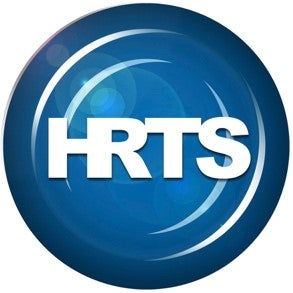 Hollywood Radio and Television Society (HRTS), the entertainment industry's premier information and networking forum, today unveiled its first-ever Diversity Guide at its Spotlight Breakfast: 2nd Annual How Inclusion, Representation, and Diversity Drive Innovation Presented by A+E Networks and Easterseals Disability Services.
The HRTS Diversity and Inclusion Resource Guide presented by Easterseals details TV industry programs designed to promote inclusion, equality, and representation. Inspired by a question at the inaugural HRTS event last year about how to learn about the many industry programs, the guide is a directory of programs among HRTS Corporate Members as well as other industry programs. All 200 event attendees today received a printed copy of the guide, which will be available to HRTS members at all career levels (HRTS Executive, Associate, JHRTS and Academic) through their member portal on www.hrts.org
"The HRTS Diversity and Inclusion Guide exemplify the ways in which HRTS is working to build on our 70+ year tradition of hosting important conversations about shaping the future of the industry," said HRTS Board of Directors President Marc Korman, Partner and Agent, WME Agency.
"Last year when the question was raised about where to find programs available to elevate diversity within our industry, the HRTS took on the opportunity to unite its members and provide a valuable resource in advancing equality," added Melissa Grego, CEO, HRTS. "We are proud to share the guide with our members and support and amplify these important avenues to ensure diversity and inclusion within our industry. It's our hope that one day we won't need a guide."
"Members of HRTS have the power to profoundly impact the lives of the 61 million people with disabilities who want to see themselves represented on their favorite television program," said Mark Whitley, CEO, Easterseals Southern California. "Easterseals is proud to support this guide, which is a concrete step to assist the industry in its efforts to be more inclusive."
The featured panelists at today's event included leaders in key roles across the TV and entertainment industry included Cris Abrego, CEO of Endemol Shine North America and Chairman, Endemol Shine Americas; Vernon Sanders, Co-Head of TV, Amazon Studios; Dan Lin, CEO & Head Wrangler Rideback; Odetta Watkins, EVP, Current Programming, Warner Bros. TV and member of the HRTS Board of Directors; Ryan O'Connell, Writer, Executive Producer and Star of "Special" on Netflix; and Karen Gray, EVP, Human Resources, A+E Networks Group, moderated the discussion. Geri Jewell, the first actor with a disability to be cast in a recurring role on Norman Lear's popular "Facts of Life," provided opening remarks.
This event was co-chaired by Paul Buccieri, President, A+E Networks Group and member of the HRTS Board of Directors; Kelly Goode, VP, Current Programming, Warner Bros. Television and member of the HRTS Advisory Council; and Dan Erlij, Co-Head, Partner, Literary Television Department, United Talent Agency and member of the HRTS Board of Directors.
A+E Networks and Easterseals Disability Services are the Presenting Sponsors. The event partner was GSMA MWC19 Los Angeles in partnership with CTIA which returned as event partner providing attendees with complimentary Silver Passes to MWC19 Los Angeles and a VIP Tour of the exhibition.
About Easterseals Disability Services:
For 100 years, Easterseals has been an indispensable resource for individuals with developmental disabilities or other special needs and their families. The services provided by Easterseals Southern California (ESSC) make profound and positive differences in people's lives every day, helping them address life's challenges and achieve personal goals so that they can live, learn, work and play in our communities. ESSC assists more than 13,000 people annually, providing adult/senior day services; autism therapy; child development/early education; employment services, veteran employment support and independent living options. Join us in changing the way the world defines and views disabilities at www.easterseals.com/southerncal and www.WeCelebrate.org.
About HRTS
Since 1947, the Hollywood Radio & Television Society (HRTS) has been recognized as our industry's premiere information and networking forum. Led by a Board of Directors comprising TV and media's most distinguished leaders, HRTS incorporates participation from our Corporate Members, representing the top companies across the landscape. HRTS maintains our rich, 70-year tradition of providing an unparalleled forum for fostering conversation and community through regularly scheduled events, a thriving mentorship program and other initiatives in Los Angeles, New York City and around the world. More information on the HRTS Board Members, Corporate Members and calendar of events may be found at www.hrts.org.