For Immediate Release
Easterseals Southern California Appoints Capital Group Executive Becky Porter and Sports Reporter Maria Serrao to Board of Directors
IRVINE, September 12, 2022
Media Contact:
VIcki Greenleaf, Greenleaf & Associates
vicki@greenleafandassociates.com
323.660.5800

IRVINE — Sept. 12, 2022 — For Immediate Release — Easterseals Southern California (ESSC)—which assists more than 15,000 people with disabilities each year throughout Southern California—has appointed Becky Porter and Maria Serrao to its board of directors.
Commented Mark Whitley, president & CEO, ESSC, "We look forward to the continuing and expanded contributions of these new board members, who have already shown exceptional commitment in their support of Easterseals Southern California. Their generosity with their time and their tremendous energy and innovation greatly forward our mission of making a profound and positive difference in the daily lives of the people we support throughout Southern California."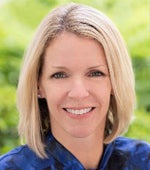 Becky Porter is the Sr. VP of Talent Development and Organization Effectiveness at Capital Group, home of the American Funds. Capital Group is one of the world's largest investment management organizations, with $2.6 trillion in assets under management. In her current role, she leads a team responsible for driving Capital's talent strategy. Over her 20+ year career, Becky has held a variety of human resources roles across different industries, including software, semiconductor, engineering and financial services. She also sits on Capital's Irvine Corporate Contributions committee; and on the board of Women Investing in Security and Education (WISE), the mission of which is to provide opportunities to educate women and girls on investing and personal finance. Becky received her bachelor's degree in psychology from UCLA and her master's degree in industrial organizational psychology.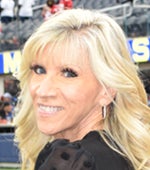 Maria Serrao is the only female sports reporter on television in the U.S. who uses a wheelchair. Maria hosts her own weekly sports show, Playing the Field, which airs on Los Angeles-based RPV-TV, for which she travels the country, featuring the biggest names in sports—from Matthew Stafford to Shohei Ohtani—and sports events such as the MLB All Star Game and the Superbowl. Prior to that, she was a sports anchor/reporter for COX Cable's KCOX3, where she hosted a live weekly sports show with former NFL great Jerry Robinson and began covering the Los Angeles Dodgers, Angels, Lakers, Clippers, Kings, Chargers, Raiders, INDYCAR and NASCAR races. In 1989, she became the first woman in a wheelchair to compete in a Miss California beauty pageant. Maria later created her own cable fitness show Everyone Can Exercise—which evolved into a line of fitness videos—based on her own quest to find a workout she could do sitting down. She was a national spokesperson for CYBEX fitness equipment, traveling throughout the U.S. and Canada promoting sports and fitness. Maria has appeared on such shows as Good Morning America and Entertainment Tonight and, as an actor, on such shows as 21 Jump Street and Prison Break.
About Easterseals Southern California
Easterseals is leading the way to full equity, inclusion and access through life-changing disability and community services. For more than 100 years, we have worked tirelessly with our partners to enhance quality of life and expand local access to healthcare, education and employment opportunities. Easterseals Southern California provides essential services and on-the-ground supports to more than 15,000 people each year—from early childhood programs for the critical first five years, to autism services, daily and independent living services for adults, employment programs, veterans' services and more. Our public education, policy and advocacy initiatives positively shape perceptions and address the urgent and evolving needs of the one in four Americans with disabilities today. Together, we're empowering people with disabilities, families and communities to be full and equal participants in society.
Learn more at: https://www.easterseals.com/southerncal
# # #
Join the Conversation …
Easterseals.com/SouthernCal
Like us: www.facebook.com/EasterSealsSoCal
Follow us: www.twitter.com/EasterSealSoCal