For Immediate Release
Music Artist & Autism Activist Claire Khodara to Release New Album, Modern Lullaby, June 3rd
100% of Profits to Benefit Easterseals Southern California
IRVINE/LOS ANGELES , May 11, 2022
Media Contact:
VIcki Greenleaf, Greenleaf & Associates
vicki@greenleafandassociates.com
323.660.5800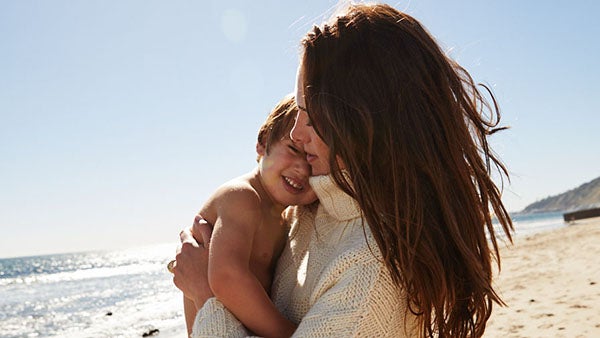 Claire Khodara, a recording artist with an international career spanning more than 25 years, is donating 100% of the profits from her forthcoming album, Modern Lullaby, available June 3 on all digital platforms, to Easterseals Southern California (ESSC) to support autism acceptance and advocacy.
The autism activist and mother of three's eldest son, Winston, 5, has autism spectrum disorder (ASD). The prevalence of ASD has increased dramatically in the past two decades, affecting one out of every 44 children (aged 8) in the U.S., according to the CDC. ESSC assists more than 15,000 people with disabilities in Los Angeles, Orange, San Diego, Imperial, Kern, San Bernardino, Riverside and Ventura counties and is one of SoCal's largest providers of ASD services.
Modern Lullaby, produced by Ken Stacey, features Khodara's family's favorite, iconic cover songs from today's hits in her signature soft and stirring style. The album's first single is a cover of Beyonce's "Halo" and Winston—who found his voice at three years old—sings back up on "Twinkle - Wonderful World."

PRE-ORDER: https://orcd.co/clairekhodaramodernlullaby
In 2021, following her mother's diagnosis of cancer, Khodara was inspired to express her love by creating a compilation album of lullabies for parents and their children––a through line between Khodara and her mother and her own experience as a mother to her three children.
Said Khodara, "Kids are now exposed to more music than years past and classic lullabies don't suffice because of the fast-paced world we live in. My album helps bridge an experience between the parents and children to make bedtime, the last hour of the day, more easeful."
Said Dr. Paula Pompa-Craven, ESSC's Chief Clinical Officer, "What a lovely way to support autism acceptance and advocacy. Not only is it a beautiful album for all to enjoy, but many children with autism enjoy music and find it to be relaxing. We thank Claire for her support of Easterseals Southern California."
About Claire Khodara
Claire Khodara is a recording artist, autism activist and creative entrepreneur based in Los Angeles, California. Known for her soulful and soaring sound inspired by folk and Americana icons Brandi Carlile and Bonnie Raitt, Khodara transcends musical genres with her classical background and modern, sultry vocals which span an international, 25-year career.
Born in Philadelphia, Khodara trained at Accademia Nazionale di Santa Cecilia in Rome and studied classical opera under the legendary Italian soprano and opera director Renata Scotto. In 2004, Khodara was awarded the honor of being the Pope's Benediction singer as the soprano soloist for Pope John Paul II and Benedict XVI, a position she held until 2006. In 2010, having studied at Imperial College in London, Khodara returned to Philadelphia to finish her Bachelor of Arts at Temple University. She was then selected to be a contestant on Season 9 of American Idol.
In 2012, Khodara launched her own production company STARROCK to help other performers, providing custom acts and live entertainment for a wide range of global events, including New York, London, and Paris Fashion Weeks. She moved back to London where she expanded STARROCK and garnered coveted singing residencies cementing her reputation as the go-to songstress performing for celebrities, royals and British society. In 2014, Khodara released her freshman album Brand New with her London band.
She is a proud mother of three, including Winston, 5, Constantin, 2, and Olympia Delphine, 1, each of whom have indelibly impacted her outlook as an artist and businesswoman. Winston was subsequently diagnosed with autism at age 2. Drawing upon her previous advocacy experience, she actively supported autism awareness and acceptance, making it her life's work to help other parents along their shared journey and integrating music and musical therapy towards her son's struggle to find his own voice.

About Easterseals Southern California
Easterseals is leading the way to full equity, inclusion and access through life-changing disability and community services. For more than 100 years, we have worked tirelessly with our partners to enhance quality of life and expand local access to healthcare, education and employment opportunities. Easterseals Southern California provides essential services and on-the-ground supports to more than 15,000 people each year—from early childhood programs for the critical first five years, to autism services, daily and independent living services for adults, employment programs, veterans' services and more. Our public education, policy and advocacy initiatives positively shape perceptions and address the urgent and evolving needs of the one in four Americans with disabilities today. Together, we're empowering people with disabilities, families and communities to be full and equal participants in society.
Learn more at: https://www.easterseals.com/southerncal
# # #
Join the Conversation …
Easterseals.com/SouthernCal
Like us: www.facebook.com/EasterSealsSoCal
Follow us: www.twitter.com/EasterSealSoCal
Media Contact:
Vicki Greenleaf
Greenleaf & Associates — 323.660.5800
vicki@greenleafandassociates.com