COVID-19 Vaccine Resources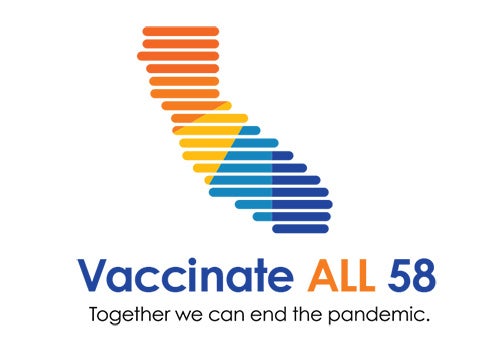 Coronavirus Vaccine Information and Resources
Shared by Easterseals Southern California
From The State of California--Health and Human Services Agency
Department of Developmental Services
COVID-19 Vaccine Frequently Asked Questions
Updated as of April 23, 2021
If you are 18 or older you can sign up for an appointment to receive the MODERNA COVID-19 vaccine in Northridge, Paramount or Ontario from a partnership with Easterseals and CVS Pharmacy.

The Department of Developmental Services (DDS), the state agency that oversees the 21 non-profit regional centers who coordinate funding and services to over 350,000, infants and toddlers (in Early Start), and children and adults with developmental disabilities, issued information clarifying that regional center system direct service employees, family members of certain individuals with developmental disabilities, and certain regional center employees are considered by the State as "health care workers" under California's Vaccination Plan, and thus are prioritized for COVID-19 vaccination within Phase 1A.
Here is sampling of Frequently Asked Questions (FAQs). View the entire list of FAQs at https://www.dds.ca.gov/corona-virus-information-and-resources/frequently-asked-questions/
What are the benefits of being vaccinated?
COVID-19 vaccines are meant to prevent you from getting COVID-19.The federal Centers for Disease Control and Prevention (CDC) reports that getting a COVID-19 vaccine also may help keep you from getting seriously ill even if you do get COVID-19.
Can the vaccine give me COVID-19?
No. The currently authorized COVID-19 vaccines do not contain live COVID-19 virus. The vaccines therefore cannot make you sick with COVID-19. The goal of the vaccines is to teach our immune systems how to fight the virus that causes COVID-19. COVID19 vaccines also will not cause you to test positive on COVID-19 viral tests, which are used to see if you have a current COVID-19 infection.
Are the COVID-19 vaccines safe?
Yes. The vaccines have received an emergency authorization use from the FDA. In addition, California has its own Scientific Safety Review Workgroup. The expert members of this Workgroup have confirmed that the Pfizer-BioNTech and Moderna vaccines have met high standards for safety and efficacy.
Who will be vaccinated first?
In early December 2020, CDPH issued its initial vaccine distribution plan. California's Vaccine Plan breaks the distribution of the vaccine into three phases: Phase 1a, 1b, and 1c. There are tiers within each phase, as explained below. These Phase guidelines may be found here:
The priorities for vaccines in Phase 1a are:
1. Healthcare workers and long-term care staff who are most likely to be exposed to COVID-19 through direct or indirect contact with patients or residents; and
2. Residents of long-term care settings because they are more likely to be hospitalized or die from COVID-19.
Is the vaccine mandatory?
No, there is no mandatory vaccination requirement from either the state or federal government. While vaccine doses will be limited in supply at first, we hope that by educating Californians about the safety and efficacy of a COVID-19 vaccine, we can encourage voluntary adoption of the vaccine.
Is there a cost to receive the vaccine?
Vaccines are available at no cost. Vaccines purchased with U.S. taxpayer dollars will be given to the American people at no cost.
Learn More:
To review the complete list of FAQs visit https://www.dds.ca.gov/corona-virus-information-and-resources/frequently-asked-questions/ The Department will update these FAQs as more information is available.
---
Letter From The Department Of Developmental Services for Family Members of Certain People with Developmental Disabilities
The Department of Developmental Services has provided a letter clarifying that family members of certain people with developmental disabilities are "health care workers" under the State's Vaccination Plan and prioritized for vaccinations within Phase 1A:
The letter can be downloaded from the DDS website at: https://www.dds.ca.gov/wp-content/uploads/2021/01/COVID-19VaccinePhase1ALetter_FamilyMembers_01132021.pdf