COVID-19 Vaccine Resources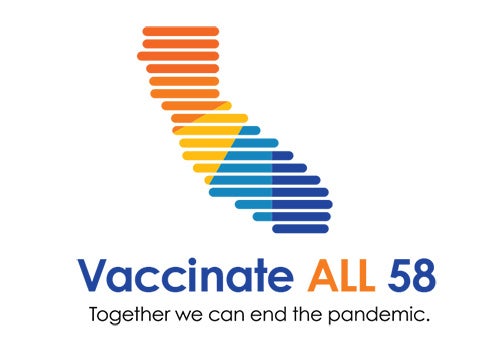 Coronavirus Vaccine Information and Resources
Vaccine Providers
Private Healthcare Providers such as Kaiser Permanente
(Kaiser provides vaccinations to KP Members and non-members.)

Pharmacies: Pharmacies and grocery stores such as CVS, Walgreens, Rite Aid, Safeway

Local Health Departments: Local Health Services/Offices that provide information about available vaccine appointments
COVID-19 Testing Locations
Visit https://covid19.ca.gov/get-tested/ to find a testing location near you.
Frequently Asked Questions (FAQs)
Here is sampling of Frequently Asked Questions (FAQs) provided by the state's Department of Developmental Services. View the entire list of FAQs at https://www.dds.ca.gov/corona-virus-information-and-resources/frequently-asked-questions/
What are the benefits of being vaccinated?
COVID-19 vaccines are meant to prevent you from getting COVID-19.The federal Centers for Disease Control and Prevention (CDC) reports that getting a COVID-19 vaccine also may help keep you from getting seriously ill even if you do get COVID-19.

Where can I learn more about COVID-19 and the COVID-19 vaccination?
To learn more about the latest developments with COVID-19, current safety measurements, or information about the COVID-19 vaccine, visit the State of California's COVID-19 website here.
Can the vaccine give me COVID-19?
No. The currently authorized COVID-19 vaccines do not contain live COVID-19 virus. The vaccines therefore cannot make you sick with COVID-19. The goal of the vaccines is to teach our immune systems how to fight the virus that causes COVID-19. COVID19 vaccines also will not cause you to test positive on COVID-19 viral tests, which are used to see if you have a current COVID-19 infection.

Are the COVID-19 vaccines safe?
Yes. The vaccines have received an emergency authorization use from the FDA. In addition, California has its own Scientific Safety Review Workgroup. The expert members of this Workgroup have confirmed that the Pfizer-BioNTech and Moderna vaccines have met high standards for safety and efficacy. Additional information about vaccine safety may be found on the CDC's website:
https://www.cdc.gov/coronavirus/2019-ncov/vaccines/safety.html
Is there a cost to receive the vaccine?
---