Introduction
Whether you know someone with a disability or are simply interested in learning more, the following information will help you learn something new about living with a disability, and help overcome misunderstandings and misinformation.
In the spotlight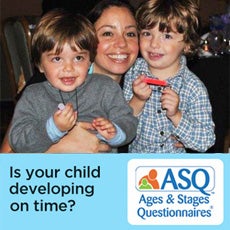 Children develop skills, or "milestones," at their own pace. How is your child or grandchild doing? You only need 10-20 minutes to check with the Ages & Stages Questionnaires® online screening. Your results will help you see if your child's developmental progress is on time and alert you to any concerns that you can talk over with your health care provider.
Home
Learn how to make your home safe and accessible for someone with a disability, or develop an emergency evacuation plan.
School
Read helpful hints about meeting a friend who has a disability, and check out a list of books for kids!
Community
Clarify misconceptions about people with disabilities and help remove attitudinal barriers.
Mobility
Solve public transportation challenges through Project ACTION resources. Planning a vacation? Don't forget to think ahead!
Support
Plan for your child's financial future. Choose a service provider for your child or parent. Answer question about raising your child with a disability.