Ask Your Legislator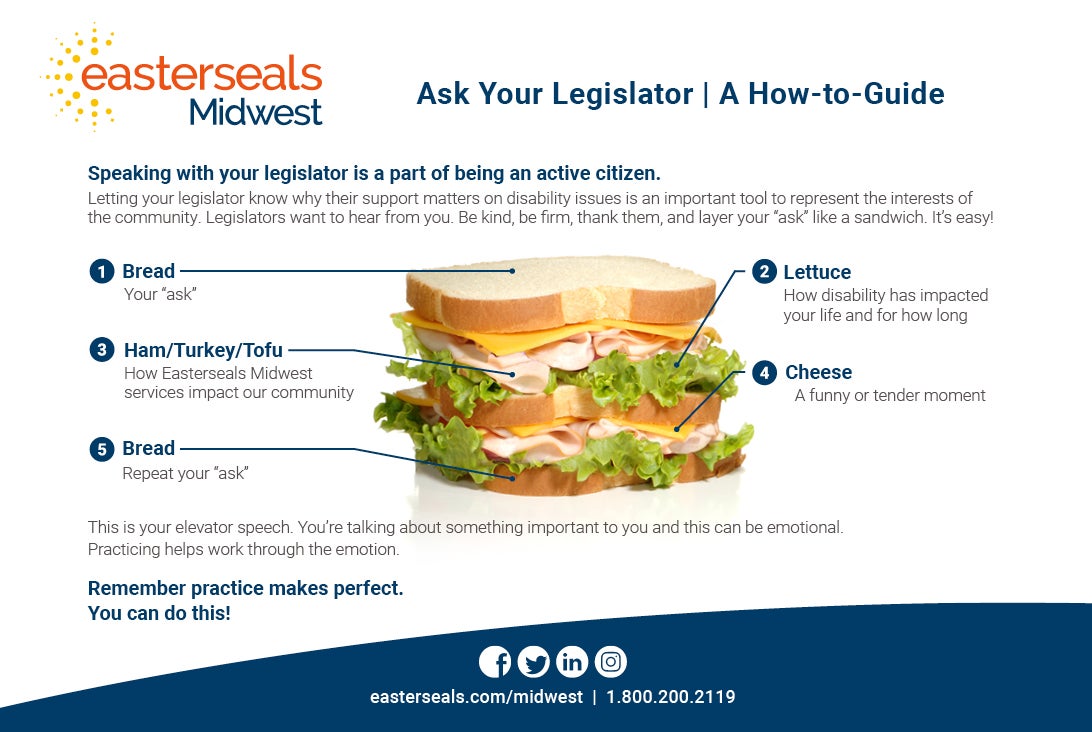 Here's an example of what to say when you Ask your Legislator
Hi, my name is ______. I'm calling to share my experience with disabilities. People who are supported by community-based providers like Easterseals Midwest need your help, commitment, and support.

Two of my four children, Jacob and Elroy, are under the age of 10 and are on the autism spectrum. It has been a long journey trying to understand how they need to be parented.

Easterseals Midwest's Parent training helped me and my family be the best we can for our kids. Within a month of Parent Training, Jake began speaking in complete sentences. I truly never thought he'd talk or communicate without hitting or screaming.

Today, it's as if the dam has broken! Our boys love to tell stories and ask questions. It's music to our ears.

Families like mine need your help. Can we count on your continued support of people with IDD and providers like Easterseals Midwest? Thank you.
For a downloadable version of the How-To Guide, click here. For a downloadable version of the Sample Script, click here.
To learn more about how to get involved at Easterseals Midwest,
please contact us at 1-800-200-2119 or friends@esmw.org.