Events
Have fun, support our mission, and join with others who are making positive, profound differences in the lives people with disabilities.
Upcoming Events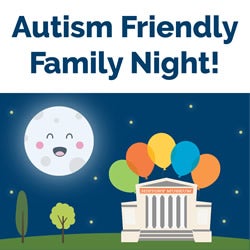 March 21, 2018 | 5:30PM – 7:30PM
5700 Lindell Blvd. | St. Louis, MO 63112
Explore, discover and experience hands-on activities that both children and adults will enjoy at this FREE family-friendly event.
This event is designed to allow families that have children with autism to experience activities in a secure environment. Be sure to visit the History Clubhouse – an interactive space designed for children and their families!
Pre-registration is required. Register online today! For questions or more information, please call 314-567-8153 or email katy.havlik@esmw.org.

Blue Light Ball
Friday, April 6, 2018 | 5 p.m. - 8 p.m.
Southeast Missouri for Disability Independence (SADI)
755 S. Kingshighway | Cape Girardeau, MO 63703
You are to invited to join us for a special evening! SADI and Easterseals Midwest program participants and a guest* are invited to join us for a free, formal evening of music, dancing, photos, refreshments and mingling. To RSVP for this event, please call 573-339-9300 by April 2. *Guest must be at least 13 years old.

Saturday, April 21, 2018 | 10 a.m. - 12 p.m.
AMF Town & Country Lanes
1508 N Providence Road
Columbia, MO 65203

Join us for this fun, family-friendly event during Autism Awareness Month. All proceeds from this special, all-day fundraiser will benefit our programs in Missouri! To register or to learn about special in-kind donation and sponsorship opportunities, click here.
For more information about this event, please contact Tara Wehmeyer at 573-874-3777 or tara.wehmeyer@esmw.org.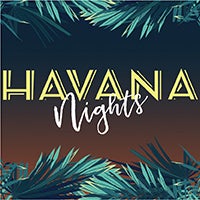 Young Professionals Presents Havana Trivia Night
Friday, April 27, 2018 | 5:30 p.m.
Maryland Heights Community Center
2300 McKelvey Road
Maryland Heights, MO 63043
Join us for a tropical evening of trivia hosted by Young Professionals. Havana Trivia Night is a fun opportunity to test your knowledge and share the mission of Easterseals Midwest with friends, family, and coworkers. Doors open at 5:30 p.m. and trivia begins at 6 p.m. Alcohol is permitted. Proceeds to benefit Easterseals' programs.

Cost is $25 per person ($250 for a table of 10). Click here to register today.

Interested in sponsoring this event? We have several sponsorship levels: $2,500, $1,000, and $500. To learn more, please contact Shana Albright at 314-394-7044 or shana.albright@esmw.org.
Par-Tee Dinner Auction | Tee-It-Up Golf Tournament
Sunday, July 29 & Monday, July 30
Register today! For information about sponsorship opportunities, please call 314-394-7087.
To learn more about our programs at Easterseals Midwest,
please contact us at 1-800-200-2119 or info@esmw.org.