Wellness Program
We recognizes our staff members as our most important asset, and we are committed to providing you with information about wellness activities and ways to improve your health. We promote a healthy lifestyle by challenging our employees to improve their physical and mental health by participating in physical activity and healthy eating. With the fast pace of life, it is important for employees to remember to focus on their own health and well-being.
Join the Wellness Champion Program Committee!
If you are interested in serving on the committee that recommends events and activities for participants, please contact Tracy Shelton, Benefits and Records Manager, at 314-567-8297 or tracy.shelton@esmw.org.

Easterseals has partnered with Anytime Fitness to offer corporate gym discounts! Contact the gym in your area for more enrollment details and information. You can visit www.anytimefitness.com to find a gym near you. If you have never been to an Anytime Fitness before, you can try out the gym for one week for free, which includes all of the amenities that the gym offers. At the time of gym membership enrollment, mention that you work for Easterseals Midwest in order to receive the discounted rate.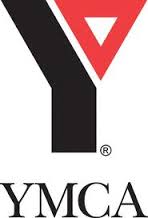 YMCA - Try the Y for Positive Change
All Easterseals Midwest employees and families that join the YMCA during a 2-week trial membership period will receive:
100% off the joining fee
100% off the first full month's dues
Can choose to have the 2-week trial period at any YMCA in the St. Louis county or city area
Employees can sign up for a membership at any time. If the membership is made outside of these 2-week trial periods offered throughout the year, employees will still receive 50% off of their first month's dues and 50% off the enrollment fee.
To "Try the Y" for the 2-week trial period or to sign up for a membership, employees must provide proof of employment with Easterseals Midwest along with a photo ID.
To locate a YMCA closest to you, visit www.ymcastlouis.org.