Employee Portal
Welcome to the Employee Portal! If you need assistance in finding anything, please feel free to contact a member of the Human Resources team to assist you.
View the employee handbook for information about our policies.
Easterseals Midwest recognizes our staff members as our most important asset. We are committed to bringing you information on wellness activities and information to help you learn more about your health. We promote a healthy lifestyle by challenging our employees to improve their physical and mental health by participating in physical activity and healthy eating. To learn more about our Wellness Program, click here.
Employee Benefits
We offer a comprehensive benefits package to full-time employees. For a list of benefits, please log in to your Connect Me account or see a benefit's team member. If you have questions, please contact Tracy Shelton at tracy.shelton@esmw.org or 314-567-8297.

Employee Discounts
Learn about the special discounts available to Easterseals employees.
We are committed to hiring employees of the highest caliber and giving them the training and support necessary to ensure that all services provided are unparalleled in quality and results. Meet your trainers and learn more about the courses and training we offer.
Publicity Release Forms
The following forms have been updated as of 2020. Please ensure that individuals sign and check all the appropriate boxes and lines, and that a copy of the signed form is distributed to the individual/legal guardian/representative, service/program receiving, and marketing department.

Make It A Home

Did you know most of the people we support through Community Living survive on just $24 a day? That's $735 per month. This has to cover the cost of housing, food, utilities, and more.

You can help by donating new or used household furniture and other goods. To find the list of items we accept and to download a copy of the donation form, visit Make It a Home. Your gift today can make a difference in someone's life for years to come. We are very grateful for your support!

Kudos Cards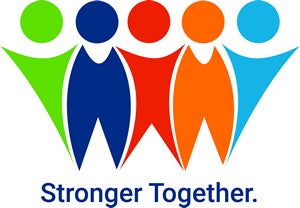 Kudos Cards give us all the opportunity to recognize a job well done. Each month, winners are selected from the submitted cards to receive Easterseals swag and gift cards.
For your teammate to be eligible to win, fill out a card and clearly write the person's name, date, and how they earned kudos.
Submit a copy or photo of the card to strongertogether@esmw.org or your Human Resources Generalist or complete an electronic Kudos card and submit online.
Winners are chosen by the Stronger Together Committee and announced each month in the newsletter.