When you give before the end of the year, your donation will be matched dollar-for-dollar thanks to the generosity of one kind family. Give today and know that your helping change the lives of people with disabilities this holiday season.
Give Today
All Abilities. Limitless Possibilities.
At Easterseals Midwest, we are leading the way to 100% equity, inclusion, and access for people with disabilities, their families, and our communities. Every year, we provide support to nearly 6,500 individuals across Illinois, Kansas, and Missouri through our life-changing Autism, Community Living, Employment, and Early Childhood programs.
For just $5 a day, you can change the life of someone with a disability.
By becoming a monthly sustainer, your impact can be felt 365 days a year. Monthly sustainers are the life force for nonprofits like Easterseals Midwest. With as little as $5 a month, you're creating an invaluable foundation of support we can continue to rely on, no matter what the circumstances.
Become a Monthly Sustainer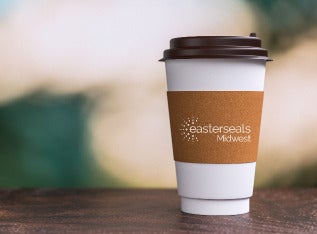 What's New At
Easterseals Midwest
December is CoMoGives!
This month, the Columbia community is coming together to support all of the amazing nonprofits that make a difference in this community. Give this CoMoGives and help us support people with disabilities in Columbia!
Recent Posts From
Easterseals
Stories From Our Community