Pre-K Students Conduct a Science Experiment in our STEAM Lab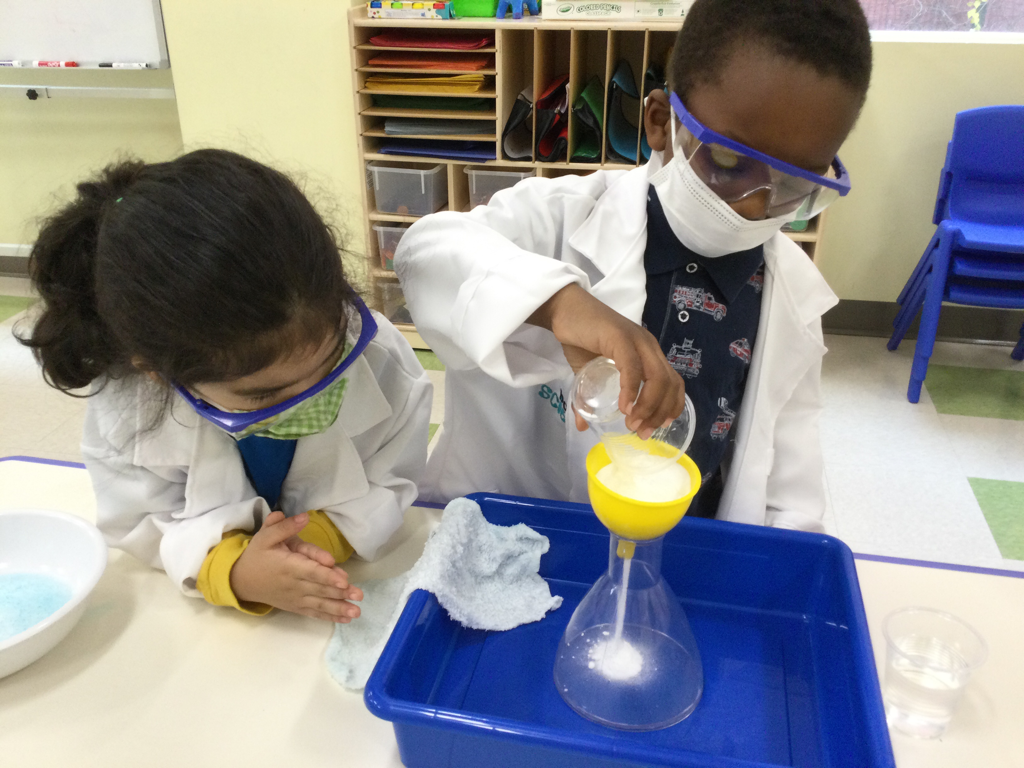 Our Pre-K students had the opportunity to use our STEAM Lab to engage in a science experiment, in which they caused a chemical reaction using baking soda and vinegar to make bubbles from a soapy washcloth.
Through the combination of literacy and science, children were able improve their skills in drawing conclusions and predicting scientific findings.
To learn more about our Child Development Centers and our inclusive, creative curriculum click HERE.