Show Me Information For
Candid Conversations
In our socially distanced world we must come together to have the vital conversations that strengthen our community. Easterseals is proud to be leading these discussions through our new webinar program: "Candid Conversations". Join Easterseals and esteemed guests as they tackle various topics you don't want to miss. Be part of the conversation and tune in each month.
Learn More
What's New At
Easterseals DC MD VA
Join us at the National Harbor Waterfront on October 22, 2022!
Walk With Me is a fun, community-centered fundraiser to support Easterseals DC MD VA community programs for children, adults, and military families. Register now to join us and hundreds of other passionate people for our inaugural walk!
Recent Posts From
Easterseals DC MD VA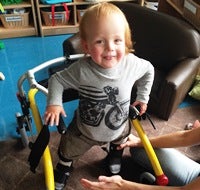 James' Story
James began receiving child care at Easterseals when he was about 4 months old. His parents had noticed that his leg turned in slightly since birth; shortly before starting at Easterseals, it was discovered that James had a condition known as bilateral congenital pseudoarthrosis of the tibia.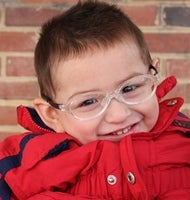 Mikey's Story
For most families, the birth of a child is a joyous occasion. For the Inzeo family, Mikey's birth was a day of emotional struggle, and fear of the unknown. Mike (Mikey's father) was trying to do it all for his family, and was quickly burning out. He needed help, and Easterseals was there to help him.