Congressman Jamie Raskin Visits the Harry and Jeanette Weinberg Inter-Generational Center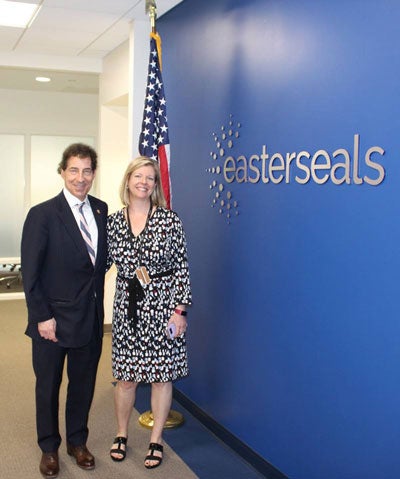 It was our pleasure to host Congressman Jamie Raskin, U.S. Representative for Maryland's 8th congressional district, for a tour of the Harry & Jeanette Weinberg Inter-Generational Center on April 24, 2019. We care for seniors, adults and children in a shared center, which creates opportunities for people to contribute at all stages of life through daily multi-generational activities. This unique interaction helps build a society that truly values people of all ages and abilities.
We are so grateful for the opportunity to discuss the breadth and depth of our programs for people with disabilities, military, wounded warriors, veterans and their families, including the Steven A. Cohen Military Family Clinic at Easterseals, Veteran Staffing Network, and Easterseals Disability Staffing Network (EDSN).