Virtual Mindfulness and Gentle Yoga at the Cohen Clinic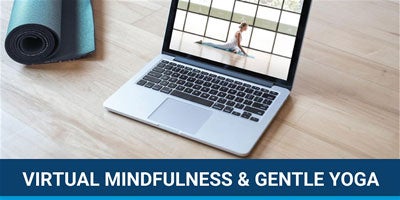 It's important to take care of your mental and physical health during the Coronavirus (COVID-19) outbreak. The Steven A. Cohen Military is encouraging clients to stay home and stay healthy.
Join the Cohen Clinic for free Virtual Mindfulness and Gentle Yoga on Wednesdays, April 15th and 29th from 4:00-4:45pm. This class will be taught through Zoom and poses can be modified for people of all abilities. Click HERE to register.
Research shows that these practices can:
Improve one's response to stress
Reduce sensation of chronic pain
Improve quality of sleep

Create a sense of calm in body & mind
Even as we practice social distancing, the Cohen Clinic remains a hub in our community! Check out our Events Page with more information about upcoming virtual events.