For Immediate Release
Easterseals Southern California Partners With Gold Pictures to Change the Way We View Disability in Hollywood
Los Angeles, March 20, 2018
Media Contact:
Vicki Greenleaf
vicki@greenleafandassociates.com
323.573.5111 cell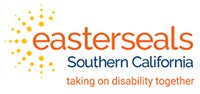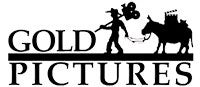 As part of its ongoing mission to Change the Way We View Disability, Easterseals Southern California (ESSC) has partnered with Gold Pictures to raise awareness within the entertainment industry to be more inclusive and create opportunities in front of and behind the camera for people with disabilities.

Gold Pictures is the production shingle of Jenni Gold, one of only two members of the Directors Guild of America who identifies as having a disability and director of the award-winning documentary CinemAbility, which – with levity and insight – traces the history of disability portrayals from the silent era to today and the impact these portrayals have had on the public. Called "Eye opening" and "An arresting look at disability" by the Los Angeles Times, CinemAbility features interviews with Ben Affleck, Michael Apted, Paris Barkley, Geena Davis, Peter Farrelly, Jamie Foxx, Vince Gilligan, Taylor Hackford, Helen Hunt, William H. Macy, Marlee Matlin, Jane Seymour, Gary Sinise and more.
As part of a three-year partnership and inclusion awareness campaign focused on disability, ESSC will host special screenings of CinemAbility and participate in other promotional opportunities. Gold Pictures will showcase ESSC's logo in all marketing efforts, highlight the nonprofit on its social media platforms and build relationships on behalf of ESSC with Hollywood leaders and celebrity influencers to further efforts to raise awareness within the entertainment industry.
Said Mark Whitley, president & CEO of ESSC, "Jenni's passion for storytelling and entertaining an audience is clearly evident in her work and achievements. We welcome the opportunity to work with her to effect change and promote inclusion."
Commented Gold, who has muscular dystrophy, has used a wheelchair since the age of seven and jokes that since her director's chair goes 12-miles-an-hour, she is the first to arrive on set, "I'm thrilled to have my film CinemAbility partner with Easterseals, which shares my mission of bringing inclusion to Hollywood and the world. I am excited about these new opportunities and what the future has in store."
Shares Affleck, one of the many prominent actors who appear in the film, "There's virtually no people with disabilities present in the fabric of the entertainment world. And that wallpaper is really our collective social wallpaper. It's how we see ourselves." Adds Macy, "I think we want to get to this point in the world where it's what you do that counts, it's what you can accomplish that counts and we're not so concerned with how you look or how you get there."
ESSC first aligned with Gold when she served as a judge for the organization's Easterseals Disability Film Challenge. Now in its fifth year, registration is open for the 2018 competition to be held April 13-15. For more information or to sign up: www.DisabilityFilmChallenge.com

One-in-five Americans is living with a disability, making it today's largest minority population, yet far too often their important and varied stories go untold. Per the GLAAD report "Where We Are on TV," 1.7% of TV roles feature a character with a disability … and of those roles, more than 95% of the characters are portrayed by actors without a disability (Ruderman Family Foundation). Of the top 900 films since 2007, just 2.7% of characters were portrayed as having a disability, according to the USC Annenberg report, "Inequality in 900 Popular Films." The Easterseals Disability Film Challenge addresses this underrepresentation by giving filmmakers – with and without disabilities – the platform to collaborate, tell unique stories that showcase disability in its many forms and support Easterseals' goal to change the way disability is viewed.

CinemAbility, which has enjoyed a successful film festival run, takes a detailed look at the evolution of disability portrayals in entertainment by going behind the scenes – interviewing celebrities, filmmakers, studio executives and film historians – and by utilizing vivid clips from Hollywood's most beloved motion pictures and television programs to focus attention on the powerful impact that entertainment and the media can have on society.
About the Easterseals Disability Film Challenge
During the Challenge, registered filmmakers are given a span of 55 hours over the designated weekend to write and produce short films (three-to-five minutes) that Help Change the Way We View Disability. Submitted films are judged in four award categories – Best Film, Best Filmmaker, Best Actor and Best Awareness Campaign – by a noted and diverse group of entertainment industry talent.
Finalists will be announced and screened at the Bentonville Film Festival (May 1-6), which champions inclusion in all form of media; will be invited to an exclusive roundtable discussion with agents at United Talent Agency; and will receive a one-year subscription to Variety Magazine.
Winners, who will be announced at a red-carpet event May 10, hosted by United Talent Agency in Beverly Hills, are awarded industry mentorships; the opportunity to screen their film at the Los Angeles-based HollyShorts Film Festival (August 9-18), an Academy Award-qualifying competition; $1,000 grants provided by Universal Filmed Entertainment Group towards their next production; Dell computers; a full, one-year subscription to Adobe Creative Cloud—the entire collection of 20+ creative desktop and mobile apps including Premiere Pro CC, After Effects CC and Photoshop CC; and a Nike gift bag with assorted products, including a pair of shoes from the new FlyEase line.
Since the Challenge launched in 2013, aspiring filmmakers from around the world have created more than 150 short films — 35 submitted last year — which have been viewed online and at festivals. Winners have included Jamie Brewer, who won Best Actor in 2017 for Whitney's Wedding, has been acclaimed for her role on American Horror Story and was the first model with Down Syndrome to walk the runway at New York Fashion Week; Dickie Hearts, Best Filmmaker winner in 2015, who went on to win an HBO Project Greenlight digital series competition; and Jenna Kanell, winner of Best Film in 2015 who went on to give a TEDx Talk about her experience.
About Easterseals Southern California
For nearly 100 years, Easterseals has been an indispensable resource for individuals and families with developmental disabilities or other special needs. The services provided by Easterseals Southern California (ESSC) – in Los Angeles, Orange, San Diego, Imperial, Kern, San Bernardino, Riverside and Ventura counties – make profound and positive differences in people's lives every day, helping them address life's challenges and achieve personal goals so that they can live, learn, work and play in our communities. With 2,300 employees, 60+ service sites and hundreds of community partnership locations, each year ESSC assists more than 10,000 people, providing adult/senior day services; autism therapy; child development/early education; employment services, veteran employment support; independent living options; and more. At Easterseals, 88% of our income is spent on services. Join us in changing the way the world defines and views disabilities.
Changing the Way You See Disability: Celebrate. Don't Separate
In 2018, ESSC launched a thought-provoking new awareness campaign – featuring southern California residents who receive services from Easterseals – aimed at Changing the Way You See Disability. With a goal of inclusion, the multi-faceted campaign asks people to reconsider how they view people with disabilities with such challenges as: Celebrate. Don't Separate; Dialogue. Not Doubt; Encourage. Don't Exclude; Include. Don't Isolate; Be Supportive. Not Sorry; and Spread Awareness. Not Assumptions. The campaign encompasses print, outdoor and internet ads, as well as a grassroots social media component with a "Make the Promise" call to action to support the campaign under the hashtag #CelebrateDontSeparate. Learn more at: www.CelebrateDontSeparate.org

Join the Conversation …

Like us: www.facebook.com/EasterSealsSoCal

Follow us: www.twitter.com/EasterSealSoCal
# # #