Autism Therapy Services Reaches Five-Year Anniversary
What began as a completely new service line for Easterseals Southern California in 2012, following a change in state law mandating insurance providers cover autism therapy services, has grown tremendously to provide 20,000 people with Behavior Analysis, speech, physical, and occupational therapy services over the past five years.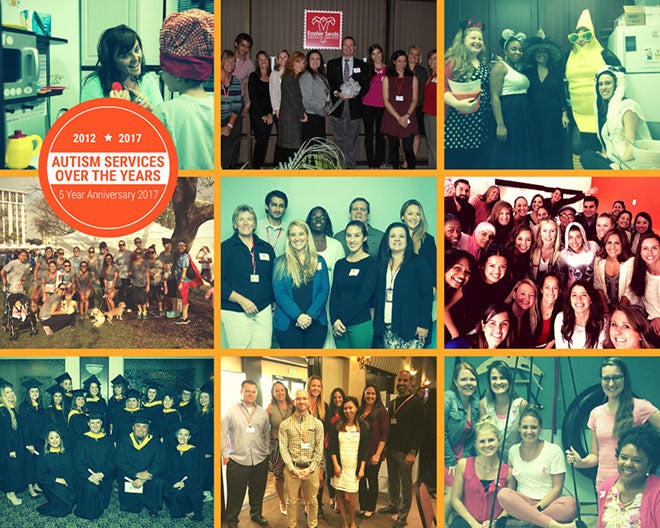 Reflecting on the journey to becoming an invaluable resource for individuals with autism and their families, Dr. Paula Pompa-Craven, Chief Clinical Officer/VP Autism Services, remembers how it all began. "It was the most challenging and rewarding project I have ever experienced," she said of launching the new service line. "We were planning and building simultaneously."

Paula has supported several service lines since joining ESSC in 1995. She said that helping to lead the growth of Autism Services has been an extraordinary experience. "I have learned a lot about business development and the need for clinical, operational, leadership and analytical knowledge when building a strong service line," Paula said.
Over the past five years, hundreds of participants have successfully graduated from the therapy services and other programs Easterseals Southern California provides. "It's incredible to see the individual success stories on a daily basis – from a participant who says 'mommy' or 'daddy' for the first time, to someone who enters into a traditional kindergarten class, to an individual who socializes for the first time," Paula said.

Of course, none of this would have been possible without the 1,200 talented team members that comprise Autism Therapy Services. "I am extremely proud of the team that we have built – from interventionists who are learning behavior analysis to therapists who are collaborating in new ways, and leaders who are continuously striving for quality improvement," Paula said. "There have been so many accomplishments in just a short period of time!"

Looking ahead, Autism Therapy Services intends to continue to provide the highest quality services, as well as share their expertise in the field by publishing papers, speaking at conferences and more. They're also striving to achieve participant outcomes in the thousands.

Learn more about our Autism Therapy Services here.