Easterseals Mission
Easterseals is leading the way to full equity, inclusion and access through life-changing disability and community services. For more than 100 years, we have worked tirelessly with our partners to enhance quality of life and expand local access to healthcare, education and employment opportunities. Easterseals Southern California provides essential services and on-the-ground supports to more than 15,000 people each year—from early childhood programs for the critical first five years, to autism services, daily and independent living services for adults, employment programs, veterans' services and more. Our public education, policy and advocacy initiatives positively shape perceptions and address the urgent and evolving needs of the one in four Americans with disabilities today. Together, we're empowering people with disabilities, families and communities to be full and equal participants in society.

Receive more specific information from our website:
For more information, contact us.
In the spotlight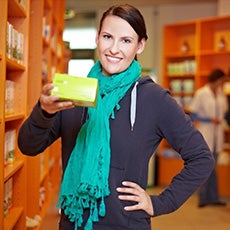 Share your pride in Easterseals with branded products from the Easterseals store. Select Easterseals Southern California from the page options.
Latest news
Last night, nonprofit disability services provider and disability inclusion resource Easterseals Southern California hosted the 2022 Easterseals Disability Film Challenge Awards Ceremony honoring the best of this year's record-breaking applicants. After receiving 95 submissions from the US and countries across the world, films incorporating this year's superhero theme were narrowed down and winners were selected in each of the following categories: Best Film presented by Warner Bros. Discovery, Best Director presented by NBCUniversal, Best Editor presented by Adobe, Best Actor presented by IMDbPro, Best Writer presented by Netflix and Awareness Campaign Award presented by Prime Video. Read more
Nonprofit disability services provider and resource Easterseals Disability Services announced today that Paul Raci (Sound of Metal), Rick Glassman (As We See It), Sue Ann Pien (As We See It), Albert Rutecki (As We See It), Max Borenstein (Winning Time: The Rise of the Lakers Dynasty), Blake Stadnik (This is Us), Ryan O'Connell (Special) and producers Phil Lord and Chris Miller (Spider-Man: Into the Spider-Verse) will be among the stars who will present at the 2022 Easterseals Disability Film Challenge Awards Ceremony which will be held in person on Thursday, May 5, 2022, at Sony Pictures Studios'Cary Grant Theater. Read more