Our Cause
At Easterseals, we believe that our community is stronger when we build on the abilities of all of our neighbors. That's why we work in local communities as champions for ability. We pave the way with programs and services that unlock the potential of each person we serve, regardless of the challenge they may face. Working in partnership, we offer guidance, provide support and inspire action so that everyone can reach for and realize their potential.
Receive more specific information from our website:
For more information, contact us.
In the spotlight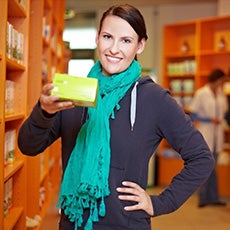 Share your pride in Easterseals with branded products from the Easterseals store. Select Easterseals Southern California from the page options.
Latest news
Banana Boat Suncare and CVS Pharmacy drugstores, have launched a summer promotion benefitting Easterseals Southern California (ESSC), which assists more than 14,000 people with disabilities in Los Angeles, Orange, San Diego, Imperial, Kern, San Bernardino, Riverside and Ventura counties. Read more
Since the Americans with Disabilities Act (ADA) was signed into law 31 years ago by President George H.W. Bush, on July 26, 1990, the commemoration of this milestone in disability rights has slowly expanded from one-day events, including various marches and parades in Boston, New York and Chicago, to a month-long Disability Pride celebration. In 2015, New York City Mayor Bill de Blasio deemed July Disability Pride Month in honor of the ADA's 25th anniversary, and the disability community adopted the mayor's declaration on a national level. Read more