Mary's Story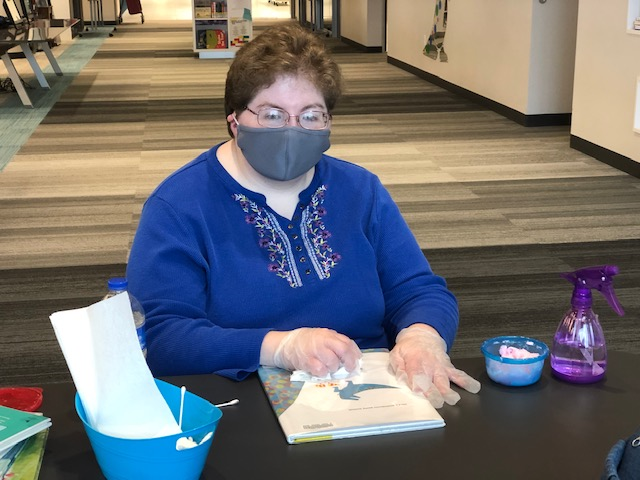 Mary receives Community Living support through Easterseals Midwest. As a part of this program, many people we support are encouraged to volunteer in their communities or do activities they enjoy.
Mary has been volunteering her time at the Joplin Public Library for several years. She volunteers there, cleaning the children's books. In 2021, the head Librarian had to complete a report for the volunteer hours logged and discovered that Mary had volunteered more than 112 hours in 2021 alone!
She was proud to inform Mary that this is the most hours any individual has ever volunteered in the Children's Department. That is truly an accomplishment for Mary. Thank you, Mary, for your commitment to your community.