The Story of Easterseals
Who is Easterseals Midwest?
Easterseals Midwest is part of a more than 100-year-old network of disability service providers. Our services are custom designed in and for the communities we serve. We support more than 6,500 children and adults with disabilities across Illinois, Kansas, and Missouri, helping to build a world where all people have equal opportunity to realize their goals, dreams, and aspirations.
Easterseals Today
Today and every day, Easterseals offers indispensable resources to more than a million people and families living with a disability annually. Our best in class, inclusive services are provided through a network of 75 local Easterseals in communities nationwide, along with four international partners in Australia, Mexico, Puerto Rico, and Canada. Easterseals offers hundreds of home and community based services and supports— across four service areas: Autism, Early Childhood, Employment, and Community Living.

The next 100 years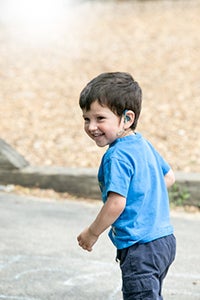 Disability is a part of life, and at some point, will touch each of us and those we love. At Easterseals, we're working toward better support for the 56.7 million Americans who live with disability and their families.

The issues facing people with disabilities has become increasingly complex in the 21st century. But together, we can work to seek a society in which everyone is included and valued for who they are, free to strive for what they want, educated to pursue the career they want, and encouraged to follow their dreams.

Together we are leading the way to 100% equity, inclusion, and access for all.

To learn more about our programs at Easterseals Midwest,
please contact us at 1-800-200-2119 or info@esmw.org.