Elnora's Story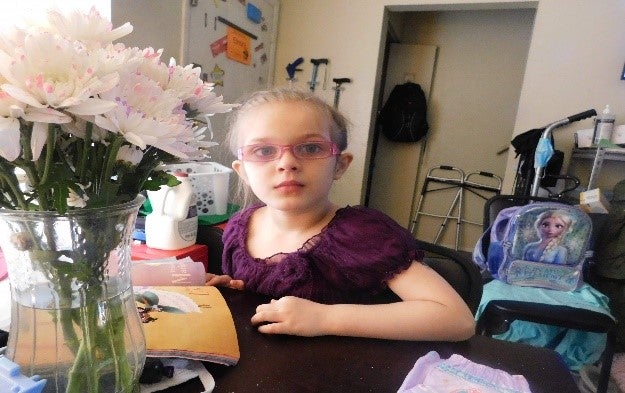 Elnora and her mother participated in Easterseals Midwest's in-home parent training program to increase communication between the two of them. Elnora, who is diagnosed with autism, loves singing, and was able to vocalize some words while singing at the time, but was mainly non-verbal.
Elnora's mother wanted to ensure that Elnora could communicate her needs and wants to anyone around her, an important aspect of anyone's life.
Through parent training, Elnora's mother engaged in learning about Elnora's diagnosis and was able to learn new strategies to best support her daughter.
In just a few months, Elnora showed tremendous progress! Through daily work, Elnora and her mother have gained many new ways of communication.
Elnora was soon able to imitate many words and phrases and list letters, colors, numbers, and shapes. She can imitate many words in sign language such as, "hungry," "drink," and "bathroom." Elnora's mother utilizes sign language throughout her daily life and encourages Elnora to use these signs too. But it didn't just stop at Elnora and her mother.
Elnora's grandparents have also been present for many of the in-home parent training workshops, allowing them to also gain the knowledge and confidence to work with and support Elnora.
Today, Elnora continues to learn more words, gain others' attention when she needs it, and can request items that she wants through both speech and sign language. Because of the in-home parent training, Elnora's family can confidently help her continue to grow to be the best that she can be. They no longer worry that Elnora will not be able to communicate her needs or wants in any situation.