Brian, Leonard, Patrick, Chris, and Gavin's Story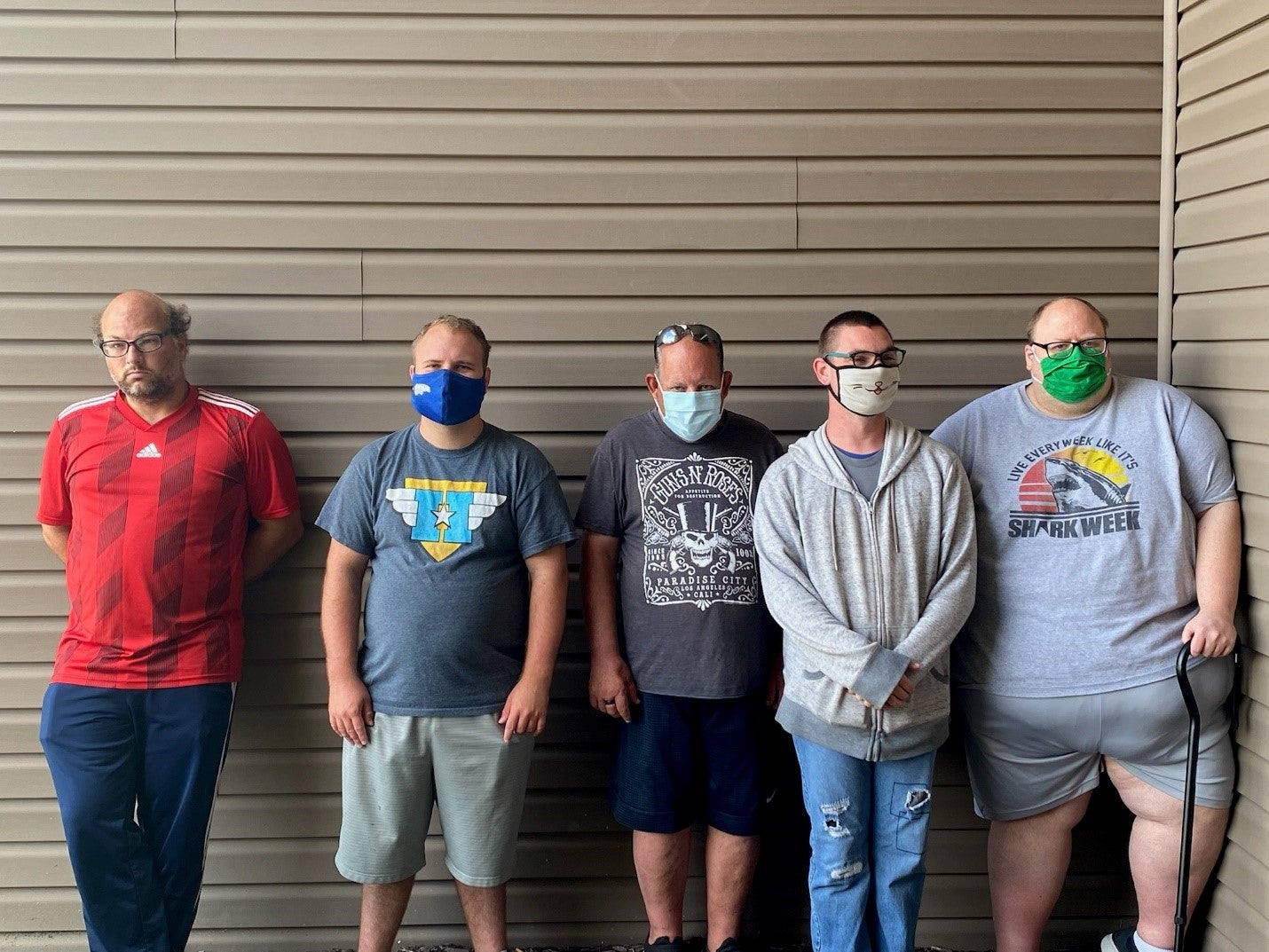 These five men live together in the same apartment complex and all take part in our Skill Development and Community Inclusion Services. While the pandemic has caused many changes in the world, these five have truly looked out for one another no matter the ups and downs.
During the past year, they have experienced just about everything - sickness, surgery, broken laundry machines, crazy weather, and more. When one of them was ill or recovering from surgery, they'd be sure to check in on him no matter what. During the pandemic, they took turns going to the grocery store for supplies to limit the possibility of exposure. They regularly take turns cooking or ordering food and bringing dinner to each other. And they even helped out with each other's laundry.
When they were all well and able, they planned movie nights, put together puzzles, picked up some new hobbies, and brushed up on their culinary skills in the kitchen.
And to say they have developed a special bond would be an understatement.
Recently, there was a tornado warning, which required all of these men to seek shelter in a safe location, which in this case was a tornado shelter on the bottom floor of the building. When the sirens went off, the group came together to make sure each one of them knew about the warning and could get down the stairs to the shelter. Together, they waited out the storm. Thankfully, no one was injured and there was no damage to their property.
The community these five have created and fostered for themselves is truly something special!