Sharon Abel
Director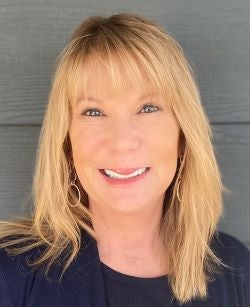 Employment: Community Volunteer
Sharon has operated a video production company for many years and has volunteered with various organizations throughout St. Louis. She has served as the Grants Vice-Chair and is currently the Grants Chair for the Spirit of St. Louis Women's Foundation, along with serving on their board. Sharon also helps train local nonprofits on how to apply for grants, and she works as a liaison with the St. Louis Community Foundation.
Sharon and her husband, Pete, have been active supporters of Easterseals Midwest. Sharon has co-chaired the annual Milk & Cookies holiday event for the past 10 years.
Sharon and Pete are enjoying having their son Zach back in St. Louis after living in Chicago for the past 12 years. The Abels all like to spend time at their lake home, but are also fond of attending local art and historical exhibits.
To learn more about our programs at Easterseals Midwest,
please contact us at 1-800-200-2119 or info@esmw.org.