Greg Meier
Treasurer and Finance Committee Chair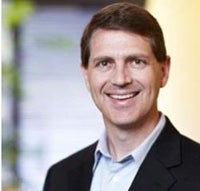 Employment: Chief Operating Officer - ROI CPS, LCC
Greg Meier, CPA, CGMA is Chief Operative Officer of ROI CPS, LCC, a medical device manufacturer that is a division of the Healthcare Corporation of America (HCA) family. Greg is responsible for all aspects of the division, including strategy, sales, and manufacturing. Greg has been with his current company for 12 years and before that, had more than 20 years of experience in healthcare and finance at companies such as Express Scripts, Inc., Valitas Health Services, Inc., and Ernst Young. His background includes manufacturing, operations, supply chain, pharmacy, primary care, behavioral services, network development, and underwriting. Greg is a member of the America Institute of CPAs, the Missouri Society of CPAs, Financial Executives International, and the Association for Corporate Growth. He is a Certified Public Accountant and holds bachelor's degrees in accounting and finance from Truman State University.
Greg's volunteer experience includes serving on the Easterseals Midwest Audit Committee since 2009, before joining the board. He also serves as Chair of the Finance Committee and is on the Parish Council for St. Bernadette Catholic Church, where he and his wife were volunteer youth ministers for 27 years. Greg also remains active in supporting his alma mater and recently served as the St. Louis region's chairperson for Truman State's "Pursue the Future" capital campaign.
Greg and his wife Donna live in St. Louis County, a few miles from their childhood homes and in the same district where they met in high school. They have a married son who lives in Kansas City, and a daughter who attends the University of Missouri. The sprint to their daughter's high school graduation two years ago included their involvement in planning and raising funds for Oakville High School Band's participation in the memorials in Normandy, France for the 75th anniversary of the D-Day Invasion. Greg and Donna enjoy traveling, hiking, and Greg also lives to cycle.
To learn more about our programs at Easterseals Midwest,
please contact us at 1-800-200-2119 or info@esmw.org.