Christina Green
Director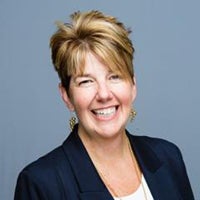 Employment: Vice President of Finance, BioSTL
Christine serves as Vice President of Finance for BioSTL. BioSTL fosters collaborative efforts and builds regional infrastructure to achieve St. Louis' potential in biosciences, assisting partner organizations that are advancing aspects of the overall regional strategy. Christina has 25 years of experience in a Fortune 100 global agricultural company and previously served as Vice President, Chief Financial Officer, and Treasurer of Airport Terminal Services. Christina is experienced in managing large and diverse teams, including international experience, achieving results consistently above expectations, and being a valued business partner with senior management. Christina concluded her six-year board term in 2017 with Support Dogs, Inc., a nonprofit that places assistance dogs with individuals with mobility-related needs.
Christina has two children, 22 and 20. Her son proudly serves in the army, and her daughter attends the University of Central Missouri. Christina loves to travel and has been to six continents. She lives in Lafayette Square.
To learn more about our programs at Easterseals Midwest,
please contact us at 1-800-200-2119 or info@esmw.org.