20th Annual Bowling for Autism
Presented by the Cleek Family
Saturday, April 22, 2023 | 10:30 AM - 12:30 PM
AMF Town and Country Lanes | 1508 N. Providence Rd | Columbia, MO
Hit the lanes with us for this fun-filled, family event! Families, people we support, staff, sponsors, and the community are all invited to the 20th year of this amazing event. All proceeds directly support Easterseals Midwest services in Columbia and throughout Missouri!
The Bowling for Autism Online Auction is now live!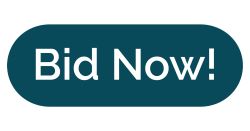 You can make an even larger impact during this event by taking part in the Bowling for Autism Online Auction.
How you can make the biggest impact for people with autism:
• Bid often and bid high!
• Choose "Donate Now" and make a direct financial contribution.
• Don't forget to enter the many amazing raffles!
• Share the auction with friends, coworkers, and family - the auction is open to all!
Click here to learn more about using our online bidding system.
Questions? Contact Tara Wehmeyer at tara.wehmeyer@esmw.org or 573-874-3777.


**NOTE** Please be advised that Easterseals Midwest may have photographers and media on hand at this event. Photographic images and video taken during this event are property of Easterseals Midwest and may be used for promotional purposes. By submitting your order to attend this event, you irrevocably consent to allow Easterseals Midwest to use any photos and video containing your image and/or the images of those you have registered to attend this event without impunity.