Meet Marsha Johnson
Easterseals Makes an Impact in the Community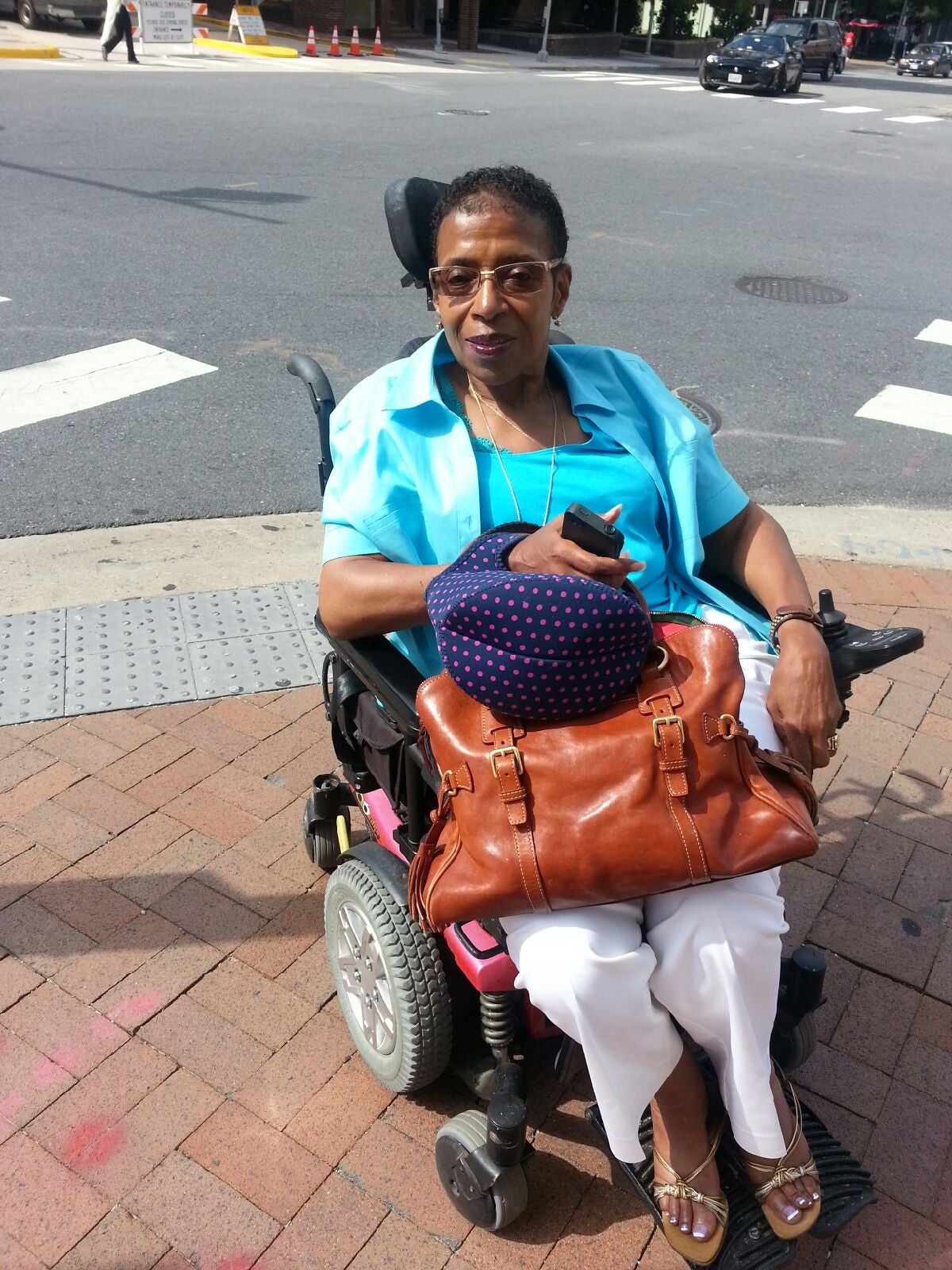 "Our legs are meant to carry the weight of our bodies, not our arms," said Marsha Johnson. "But that never stopped me because I was on a mission." The polio vaccine was introduced to the public in November, 1955. Marsha was diagnosed with polio at only five years old, in October, 1955 – less than a month before she could have received the vaccination. "I must have been born to inspire someone else," said Marsha. "For me to have been diagnosed with polio so coincidentally, I just knew there was a plan for my life."
As a young girl, Marsha was familiar with Easterseals. Her mother would send donations in the mail near the Easter holiday. Marsha and her family grew a strong connection to Easterseals because of her disability, and donating for the holidays became a yearly tradition. Marsha continued to thrive, and for the next 40 years, she would be confined to braces on both legs and permanent crutches in order to get around. Marsha eventually developed osteoarthritis in her arms and shoulders as a result of the crutches, and is now confined to a motorized wheelchair.
Marsha's mother was her biggest advocate. "I am where I am today because of the support of my mother," said Marsha. "She reached out to every hospital and clinic she could find to make sure I had the services I needed to survive." Because of her mother's desperate desire for help and support, she learned to be independent, embrace a positive self-image, and always stand up for herself. Despite living with the complications of polio, Marsha was an excellent student. Her father, who was a member of the U.S. Navy, was very strict and maintained that Marsha be a hard worker. She received her B.A. in Criminal Justice from Gannon University, and went on to become a social worker in Erie, Pennsylvania for 25 years at the Department of Health and Human Services. Marsha became the first African-American female to be employed in the department of Child Welfare in Erie.
Marsha later moved to Washington, DC, and when her mother fell ill before passing away, she became her sole caregiver. After retiring and settling down in Silver Spring, Maryland, Marsha was living around the corner from the Harry and Jeanette Weinberg Inter-Generational Center when the building was under construction. "I remember seeing all of the construction on the building," said Marsha. "Little did I know, this new Easterseals building would become my home."
Because of Marsha's love for community service and long connection to Easterseals, she decided to volunteer at the Harry and Jeanette Weinberg Inter-Generational Center. A few years later, Marsha was hired as the front desk receptionist, and loves every minute of it. "I was drawn to Easterseals because it brought back so many fond memories of my mother and my childhood," said Marsha. "People come to Easterseals because they need help, and when I see them at the front desk, or answer their calls, I see my mother in them – just reaching out for help."
Easterseals not only provides support services for people with disabilities and their families, but Easterseals provides employment opportunities and promotes independence so all people can contribute to their communities.
DONATE NOW to make a difference in the lives of individuals like Marsha.