Services
Who We Serve:
---
Veterans
Veterans, including those from the National Guard and Reserves, regardless of discharge status, role while in uniform, or combat experience.
Family Members
We serve the families of veterans and active duty service members, National Guardsmen and Reservists, including spouses or partners, children, parents, siblings, caregivers, and others.
Caregivers
Family members, friends, and others, who provide a broad range of care and assistance, or manage the care of a current or former service member, National Guardsman, or Reservist.
Active Duty Service Members
Military members currently serving the United States Armed Forces in the Army, Marine Corps, Navy, Air Force, Space Force, and Coast Guard.
What We Do:

---
The highly-skilled clinicians at the Cohen Clinic treat a variety of behavioral health challenges, including:
| | |
| --- | --- |
| | Hyper-vigilance (being on high alert) |
| | |
| | |
| | |
| | Relationship and family difficulties |
| | |
Treatments:
---
Brief evidence-based therapies, not intended for long-term treatment.

Evidence-Based Therapies include:
Cognitive Processing Therapy
Cognitive Behavioral Therapy
Motivational Interviewing
Problem Solving Therapy
Couples Therapy
Prolonged Exposure Therapy
Integrated Case Management
Psychiatric Evaluation and Management
Other treatments are also available based on the individual needs of each client.
Telehealth:

---
Telehealth provides high-quality, confidential care through secure video conference when you are unable to visit your therapist at the clinic.
It's Easy. Get access to care from the comfort of your own home. All you need is a smartphone, tablet, or computer with internet and video capabilities.
It's Accessible. Continue to receive treatment if you are unable to visit the clinic due to distance, lack of transportation, work schedule, health problems, or other reasons.
Case Management:

---
Focus on meeting your needs to improve the quality of life with brief case management and resource connection.

Resource connections include:
| | |
| --- | --- |
| | |
| | |
| | |
| | |
| | |
| | Wellness, Health, Nutrition, Exercise |
| Rehabilitation, Occupation and/or Physical Therapies | |
Billing:
---
All post-9/11 veterans and their families are eligible for treatment and cost will never be a barrier to care at the Cohen Clinic.
We accept all major insurances, but will work with clients on a case-by-case basis to ensure that any barriers to care are addressed. For those with no insurance, care may be available at no cost. CVN is also contracted with DoD TRICARE and VA as part of the VA Community Care Network of providers under the VA Mission Act. Contact us for more information.
Please contact us for more information.
THIS WEBSITE DOES NOT PROVIDE MEDICAL ADVICE. THE INFORMATION CONTAINED ON THE SITE IS NOT A SUBSTITUTE FOR MEDICAL ADVICE OR TREATMENT. IF YOU ARE EXPERIENCING A MEDICAL OR MENTAL HEALTH EMERGENCY, CALL 911 OR GO THE HOSPITAL IMMEDIATELY.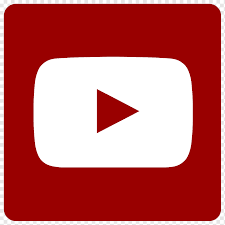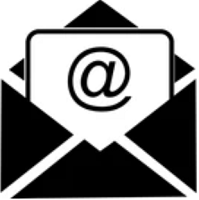 Follow the Cohen Clinic at Easterseals and Sign Up for Newsletter.
Get updates, events, news, and more.